Innovative Technology Parks Up at Boston College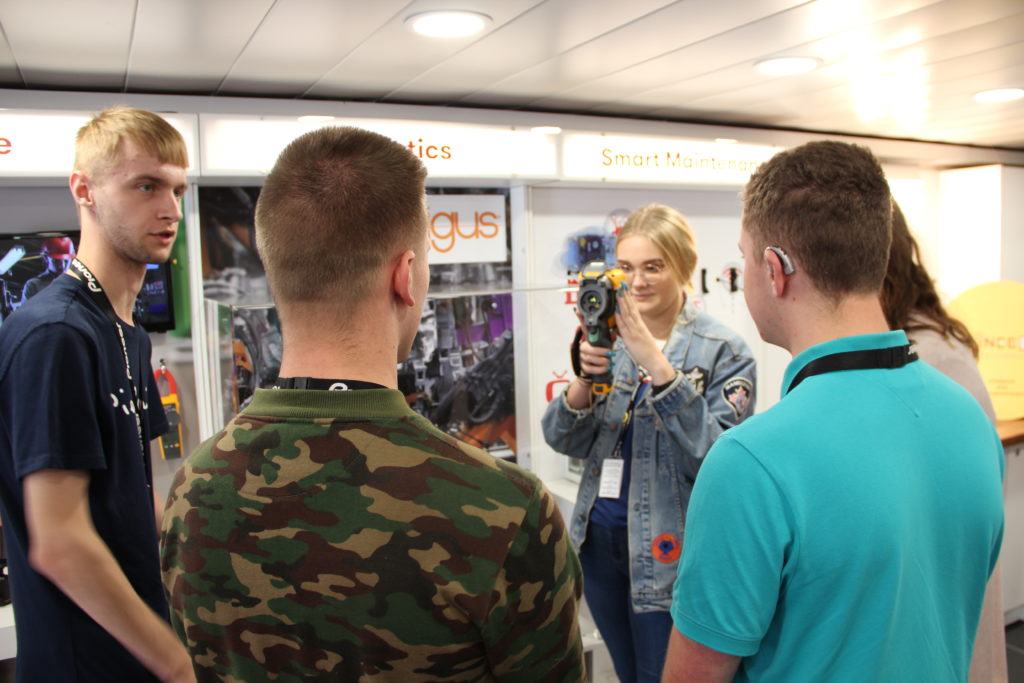 Two competition days were held to provide opportunities for the students to experiment with the latest science, technology, engineering and mathematics technology, and even go on to compete at a national level.
On Tuesday 24th April students from Boston High School and Haven High Academy attended an EEP Robotics Challenge event at Boston College's Sam Newsom Centre. The programme allowed students to work together to solve real-world engineering, technology and computing challenges with the help of the College's Level 3 Computing students who acted as mentors to the school teams on the day.
The day consisted of a challenge to design and programme a robot that the teams then went on to compete with in aviation missions, following this they presented the software and physical designs to a panel of judges. The team from Haven High were crowned winners on the day and received iTunes vouchers and certificates to mark their success.
Richard Chambers, Head of Vocational at Boston College said, "The Robotics challenge event was arranged to engage local young people in STEM learning and broaden their horizons towards careers in these industries. It's been a great opportunity for the pupils to experience new technology and have the chance to win great prizes too!"
On Friday 4th May Boston College welcomed external organisations Young Enterprise and RS Components with their new Titan II custom-built, 35-tonne innovation truck. As part of the Young Enterprise's 'Launch Pad' programme a select group of Year 9 pupils from Boston High School and Giles Academy were invited along to take part in enterprise activities based around key employability skills, and also experience the engineering technology of tomorrow in the RS truck. The Titan II truck is packed full of the latest immersive technologies to help current and future engineers develop their own ideas and inventions, the truck includes Raspberry Pi, 3D printing, robotics, the Internet of Things and thermal imaging. The school teams, along with students from Boston College's Engineering and Computing departments, had an amazing opportunity to learn both visually and practically with the modern technology used in electronic and factory industries on a much smaller scale.
Laura Giddings, Education Event Manager from RS Components reflected on the day and said, "The RS truck brings the industry to life, giving learners the opportunity to discover the latest technology that is being used in the industry. The programme helps to inspire young people and give them an idea of their tool box for the future."
As part of the programme, the school pupils took part in a competition, and the winning team from Boston High school will now go through to the regional final in Nottingham – well done to everyone involved!