Broaden your horizons and start a new hobby today!
---
Being part of a club is a great experience for people of all ages. Our range of clubs provide you with the opportunity to...
🡆 Make friends - One of the best benefits of joining a club is that you can make a lot of new friends, who have a shared interest.
🡆 Pursue your hobbies - If you have a hobby but want to learn more, our clubs are the perfect way to do this.
🡆 Have something to look forward to - Being part of a club brings enjoyment to your life, it gives you something new to look forward to each week.
🡆  Take a break - Take a break from your normal weeknight or daytime routine.
🡆 Progress your interests higher - Our clubs are the perfect start point for potential progression on to a Level 1 course.
---
Boston College Clubs for those aged 13 - 16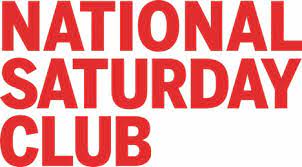 Young people across the UK are receiving expert tuition in exciting and inspiring subjects – for FREE. Joining a National Saturday Club is a unique chance to learn new skills and meet people who can introduce you to further education and career opportunities. There are no exams and the aim is to focus on a subject you love.
By joining the Boston College Art and Design Saturday Club you'll be able to develop your creative talents through varied art forms such as painting, illustration, ceramics, textiles, digital design as well as being able to experiment with other materials. Alongside having access to a high level of creative professional tuition, you'll also have access to the fantastic professional arts and design facilities at Boston College. 
The Boston College Art and Design Saturday Club will promote creative fun, social learning all in a safe and friendly environment where all are welcome and can express themselves through art, whilst at the same time allowing you to gain confidence and supporting the wellbeing of yourself and others.
Find out more and register your place by visiting the 'National Saturday Club' website.