Broaden your horizons and start a new hobby today!
---
Being part of a club is a great experience for people of all ages. Our range of clubs provide you with the opportunity to...
🡆 Make friends - One of the best benefits of joining a club is that you can make a lot of new friends, who have a shared interest.
🡆 Pursue your hobbies - If you have a hobby but want to learn more, our clubs are the perfect way to do this.
🡆 Have something to look forward to - Being part of a club brings enjoyment to your life, it gives you something new to look forward to each week.
🡆  Take a break - Take a break from your normal weeknight or daytime routine.
🡆 Progress your interests higher - Our clubs are the perfect start point for potential progression on to a Level 1 course.
---
Boston College Clubs for those aged 13 - 16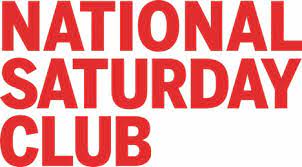 Young people across the UK are receiving expert tuition in exciting and inspiring subjects – for FREE. Joining a National Saturday Club is a unique chance to learn new skills and meet people who can introduce you to further education and career opportunities. There are no exams and the aim is to focus on a subject you love.
By joining the Boston College Art and Design Saturday Club you'll be able to develop your creative talents through varied art forms such as painting, illustration, ceramics, textiles, digital design as well as being able to experiment with other materials. Alongside having access to a high level of creative professional tuition, you'll also have access to the fantastic professional arts and design facilities at Boston College. 
The Boston College Art and Design Saturday Club will promote creative fun, social learning all in a safe and friendly environment where all are welcome and can express themselves through art, whilst at the same time allowing you to gain confidence and supporting the wellbeing of yourself and others.
Cost: FREE
Attendance: Every Saturday, 10:00am - 1:00pm starting Saturday 8th October until Saturday 24th June, at the Boston College Rochford Campus.
Find out more and register your place by visiting the 'National Saturday Club' website.
Boston College Clubs for Adults aged 19+
Ever wanted to try printmaking? 
This course is perfect for absolute beginners looking to try out something new or those with some experience looking to develop their artistic practice. 
In this 6 session workshop, you will learn a range of printmaking techniques including nature printing, lino, collagraph and Drypoint. You will be introduced the basic materials, techniques, and processes in the first few sessions. You will then develop and combine techniques, working towards a finished outcome.
Sessions are delivered through tutor demonstrations and guidance. You will also be introduced to artists and designers to help inspire and inform ideas during the session. 
If you are a beginner, you will have the choice of using suggested designs and templates. Intermediate students can work more independently on a project of their choice, under guidance.  
All materials and tools are provided. There will be a maximum of 15 participants within the club. In the event of there not being enough participants the club will be cancelled, and all monies refunded. 
At the end of the session everybody will play their part in cleaning and tidying up. 
Cost: This club will cost you £65.00 - payment to be made at your first session.
Attendance:  This club will run for 6 weekly sessions at Boston College Rochford Campus, running from Wednesday 12th October to Wednesday 23rd November, 6:00pm - 8:00pm. Please note there will be a week break on Wednesday 26th October due to half term.
Get into the Christmas spirit by learning to make some special festive items in our Christmas sewing club.
You will learn to make a Christmas Angel, as well as a gingerbread house perfect for storing those festive sweets and treats. Both creations will include hand embroidery that will be learned throughout the classes.
You will need to bring their own sewing machine, general sewing items and dispersible gel pens.
Cost: This club will cost you £60.00 - payment to be made at your first session.
Attendance:  This club will run for 5 weekly sessions. You can choose to attend on either: 
Monday 7th November 2022 - Monday 12th December 2022 , 6:00pm and 8:00pm at Boston College Spalding Campus.
Wednesday 9th November 2022 - Wednesday 14th December 2022, 1:00pm and 3:00pm at Boston College Spalding Campus.
Thursday 10th November 2022 - Thursday 15th December 2022, 10:00am - 12:00pm at Boston College Horncastle Campus 
---
Materials required to make a Christmas Angel
30cm of cream or blush coloured cotton jersey
Large square of red felt
40cm cotton Christmas fabric for her skirt and wings
1m narrow red ribbon
Small bag of toy filling
2 small decorative buttons
Materials required to make a Gingerbread House:
1/2m ginger felt
1/2m of cotton lining fabric
Squares of white, dark green, lime green, red felt.
1/2m pelmet Vilene (this is a stiff interfacing)
White, black, green, yellow, and red embroidery threads
Hand embroidery needle
1m x 1cm wide red check ribbon
1m narrow cream ribbon
Small amount of toy stuffing
Fabric glue
Small red and green buttons
Pinking shears
Sewing machine and general sewing equipment
Register for a place on a Boston College Club for Adults below