Broaden your horizons and start a new hobby today!
---
Being part of a club is a great experience for people of all ages. Our range of clubs provide you with the opportunity to...
🡆 Make friends - One of the best benefits of joining a club is that you can make a lot of new friends, who have a shared interest.
🡆 Pursue your hobbies - If you have a hobby but want to learn more, our clubs are the perfect way to do this.
🡆 Have something to look forward to - Being part of a club brings enjoyment to your life, it gives you something new to look forward to each week.
🡆  Take a break - Take a break from your normal weeknight or daytime routine.
🡆 Progress your interests higher - Our clubs are the perfect start point for potential progression on to a Level 1 course.
---
Boston College Clubs for those aged 13 - 16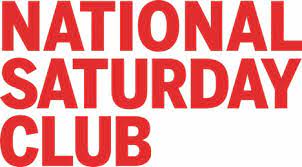 Young people across the UK are receiving expert tuition in exciting and inspiring subjects – for FREE. Joining a National Saturday Club is a unique chance to learn new skills and meet people who can introduce you to further education and career opportunities. There are no exams and the aim is to focus on a subject you love.
By joining the Boston College Art and Design Saturday Club you'll be able to develop your creative talents through varied art forms such as painting, illustration, ceramics, textiles, digital design as well as being able to experiment with other materials. Alongside having access to a high level of creative professional tuition, you'll also have access to the fantastic professional arts and design facilities at Boston College. 
The Boston College Art and Design Saturday Club will promote creative fun, social learning all in a safe and friendly environment where all are welcome and can express themselves through art, whilst at the same time allowing you to gain confidence and supporting the wellbeing of yourself and others.
Find out more and register your place by visiting the 'National Saturday Club' website.
Boston College Clubs for Adults
During these 6 weeks you will make a decorative 16-inch square cushion with a border and a roman blind. Details of how to measure a window and fabric requirements will be given at the first lesson.
Materials: For the cushion, you will need
- 75cm x 114/120cm plain cotton fabric
- 50 cm of lightweight iron on interfacing
- Lengths of contrasting narrow ribbon, ribbon no wider than 1.5cm,
-Other trimmings that can be sewn down.  If you are using beads, you will need a beading foot for your machine.
- 5 metres of very narrow piping cord
-14-inch zip
-Your own sewing machine and general sewing items with contrasting threads.

Attendance: This club will take you 12 hours over 6 sessions. Starting on Wednesday 19th April 2023, 1:00pm  - 3:00pm, at our Spalding Campus
Or Monday 5th June 2023, 6:00pm - 8:00pm at our Spalding Campus
Cost: £60
Get into the summer mood by making a Kaftan or a mans summer shirt and a rucksack beach bag with a zip pocket.
For the Kaftan you will make your own pattern and then the garment out of a lightweight cotton fabric, it will feature a shadow applique feature on the bodice and the option of an elasticated waist.
Fabric for the kaftan will be worked out at the first class depending on the length of kaftan.
Materials:
For the Kaftan:
-Kaftan 3m of dot and cross pattern paper
-Set square, pencil and eraser.
For the Men's summer shirt:
-A pattern of own choice
-2m of cheap curtain lining or calico.
For the Rucksack Beach Bag:
-½ metre of fusible fleece
-½ meter of main fabric
-30cm of contrast fabric for the pocket and flap.
-½ meter of lining fabric.
-Buckle fastening
-9 inch zip
-2 x 1 inch eyelets
-1.30m of 5mm cord.
For all of the projects you will need to bring your own sewing machine and general sewing items with contrasting threads
Attendance: This club will take you 12 hours over 6 sessions. Starting Wednesday 7th June 2023, 1:00pm - 3:00pm at our Spalding Campus
Cost: £60