Coveris Employee Achieves Outstanding HNC Results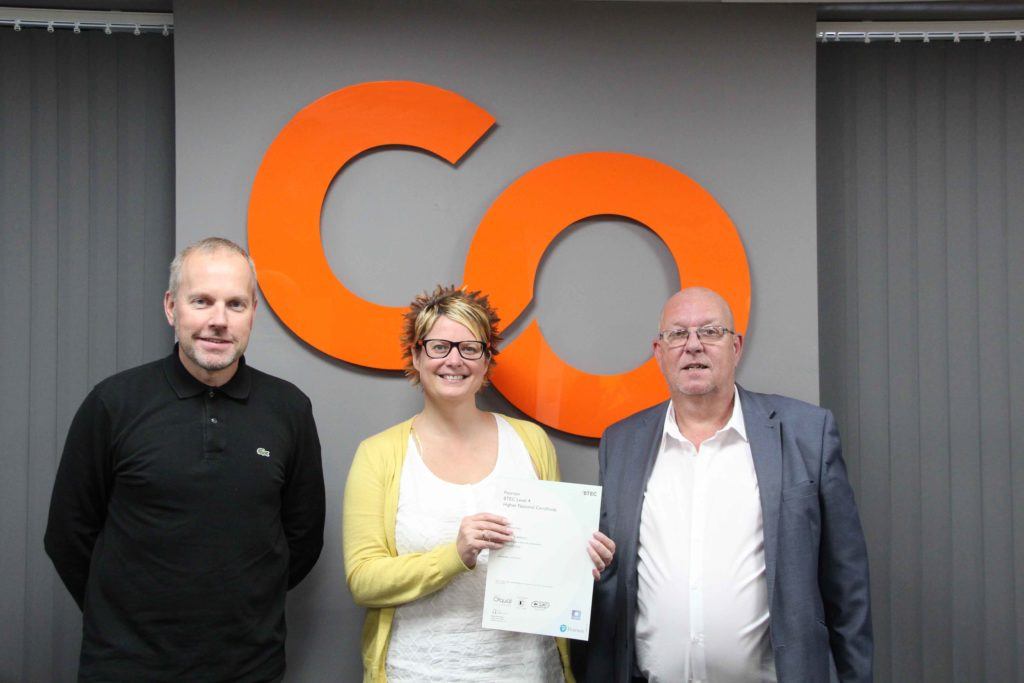 Congratulations were in order for Coveris Employee, Dawn Brierley, who was presented with a Higher National Certificate in Business after achieving eight straight distinctions.
Dawn, who works as a Sales Officer Manger at the company's Spalding site, received her certificate last week after completing her higher education qualification at Boston College. Speaking of her time, at College, Dawn said, "Before I started studying the HNC in Business, I had quite a tunnel vision way of working, but by studying outside of the work environment allowed me to look at the bigger picture."
"Studying part time alongside my full time job role was very hard but it was definitely worth it – I managed to achieve eight straight distinctions. When you return to learning as an adult, I feel you are able to learn more, as you can apply your learning to your work environment."
"I have been able to pass on my skills in critical thinking to my department at work, and help us develop as a team. I could not fault the teaching at Boston College – our lecturer helped us to debate in a professional way and kept us interested at all times. There was also support on hand if we ever needed it."
Also celebrating Dawn's achievement was Coveris' Customer Service Manager, Andy Robinson, who added, "With Dawn studying the HNC at Boston College, it has allowed her to bring the knowledge and transferable skills back into the workplace – adding value to the job role. It has also allowed Dawn to network with people from other companies and share practice."
"We have built up a fantastic working relationship with Boston College – it has allowed two local businesses to network professionally and has been a springboard for further collaborations between the College and ourselves."
Go back...