William Lovell Academy Become Two Times Baking Winners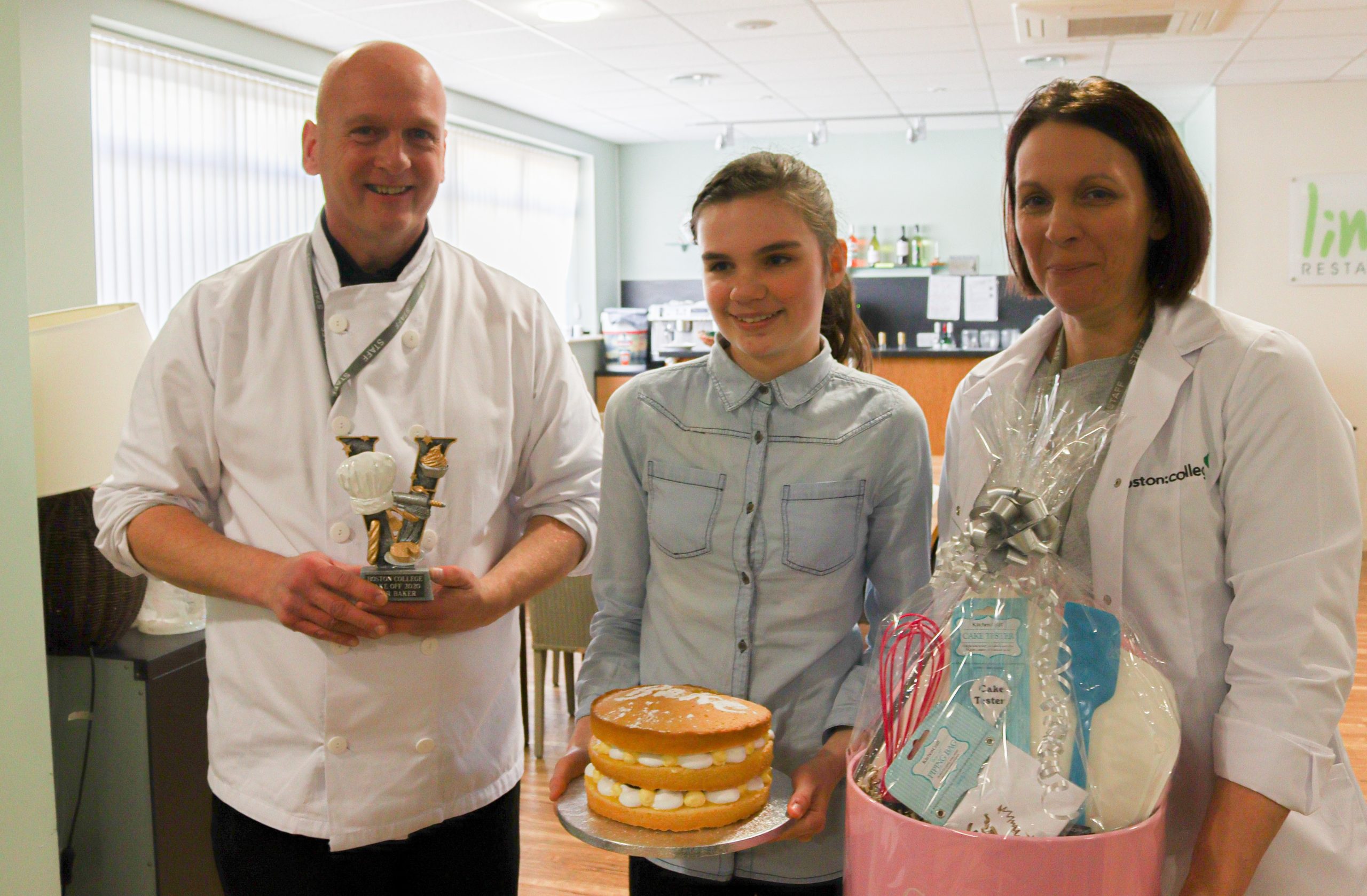 The annual Boston College Bake Off Competition returned for its fourth year on Monday 2nd March, with eight young bakers from across the county battling it out, creating their own 'Show Stopper' cake, to be in with the chance of winning the title of 'Star Baker 2020'.
Held in the College's professional, industry standard bakery, the competition, inspired by 'The Great British Bake Off', aims to highlight the talent and skills of some of the county's best young bakers. Back in November 2019, schools across the county were contacted with the opportunity for their year 9, 10 and 11 students to submit their competition entries. Eight bakers were then selected from two rounds of semi-finals, to bake and present their delicious creations to the judges in the final.
This year's final saw last year's winners, Boston High School competing to retain the title with Olivia Rowett representing them, alongside competitors Abby Playsoot and Yasmin Carrott from William Lovell Academy, Rebekah Kendrick from St George's Academy and Katie Wilkins, Phoebe Martin, and Cheyenne Baker from Haven High Academy.
After a taste test and much deliberation, the judges chose to crown Yasmin Carrott, as 'Star Baker' for 2020, with her lemon meringue cake which included home-made meringues, lemon curd and buttercream.
Boston College's Bakery Lecturer Andy Readman said, "The cakes produced at this year's final were of an extremely high standard. The cakes didn't just taste amazing, their presentation was also exceptional. Everyone did a great job – well done!"
Not only did Yasmin win herself a hamper packed with bakery equipment worth £100, but she also won a £200 Catering voucher for her school – a prize that the William Lovell Academy also won back in the 2017 Bake Off Competition. All eight finalist received a branded 'Boston College Bake Off' apron, and 'The Great British Bake Off – The Big Book of Amazing Cakes' bakery book, as well as being given detailed feedback about their cakes to help them in their personal baking progression.
Speaking of her win, Yasmin, said, "I've had a great time competing in the 'Bake Off' Competition. I was really happy when my name was called – I've now got to find space for all my new baking equipment!"
If you are interested in studying Catering and Hospitality at Boston College, visit our 'Catering and Hospitality' course page.