The Sam Newsom Celebration is a Musical Hit with the Local Community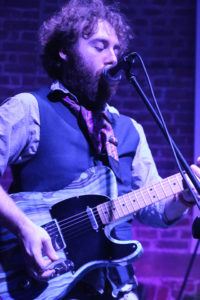 A year in the planning, the Sam Newsom Celebration was awarded £6,500 by Celebrate England, part of the National Lottery's Big Lottery Fund. The fund provides people the chance to come together to celebrate something important in their community, commemorate a local historic event or simply get to know their neighbours better.
Local Boston residents of all ages attended the daytime Celebration workshops, which included African Drumming and Dancing, Music Production and DJing. Led by industry experts, attendees could get up close and personal with their chosen area, having a go themselves, learning the tricks of the trade and being given the opportunity to ask questions and learn more.
Christopher, who took part in the African Drumming workshop said, "I'm so grateful to Boston College for this opportunity. I've always loved drumming and when I saw this free workshop advertised I jumped at the chance to take part! I've had a really fun day in this fantastic venue, the acoustics of the drums was amazing."
In the evening a packed auditorium was treated to a free three-and-a-half-hour gig featuring Kings & Bears, The Rogues, Koyote, African Drumming and Performing Arts and Dance Medley. The auditorium, famed for its incredible acoustics, showed off the best Boston College has to offer, with original material and covers being played to this appreciative audience.
Programme Area for Creative Arts, Neil Percy, said "This really was a fantastic celebration of this historic building and I was pleased to see so many people turn out to have a go at one of our workshops and in the evening to see our talented students and staff performing, there really was something for everyone. We are proud of the facilities at the Sam Newsom Centre and look forward to welcoming members of the public back soon at our regular events."