Students Donate to Amazing Local Services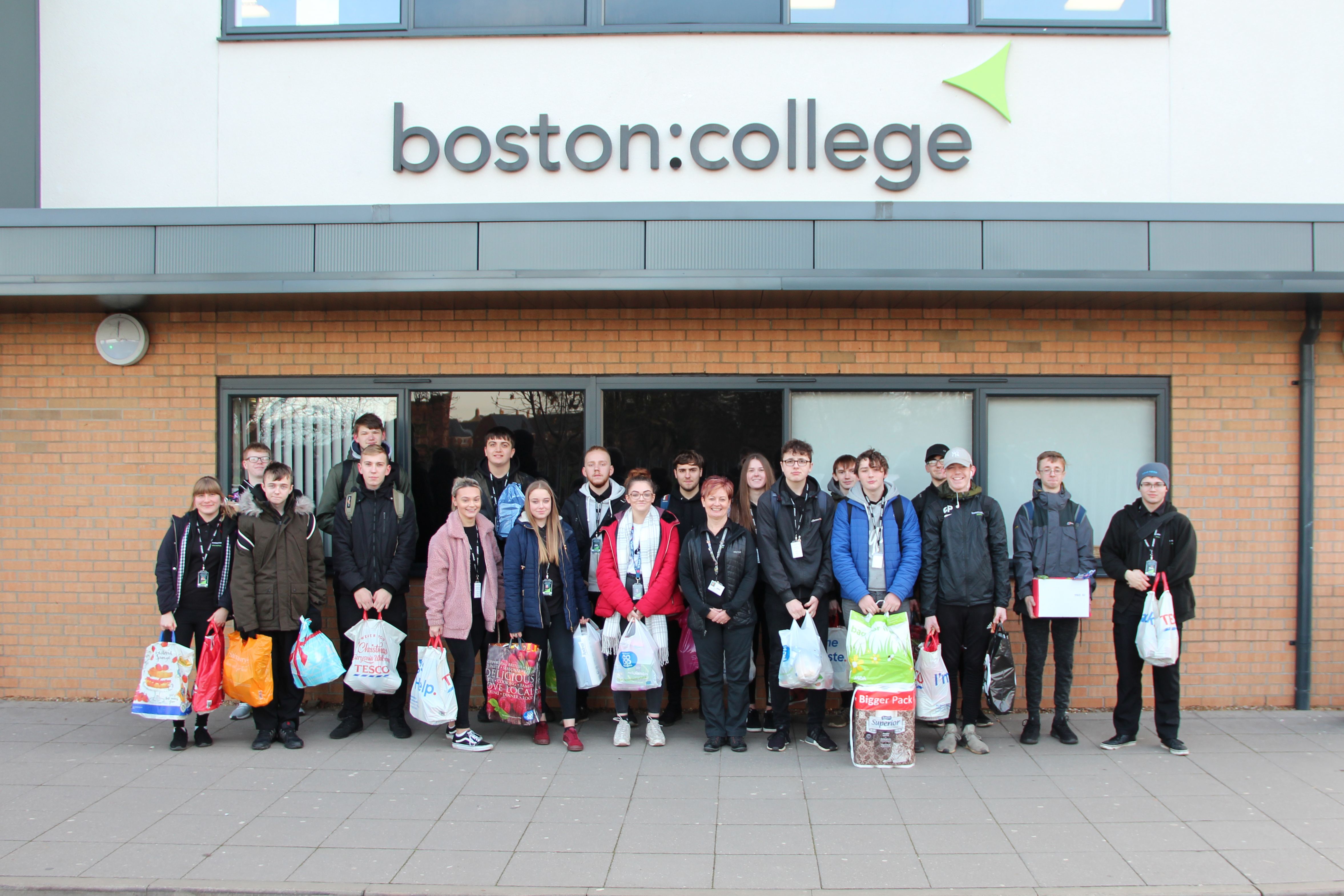 Christmas is the time for festivities, food and fun but unfortunately, this is not the case for everyone. Many members of the local community will be dreading Christmas this year, as they may not be able to feed themselves or their families.
The local food banks in both Boston and Spalding are regularly used by the College's Learner Services Team to support learners and their families. As a way of helping and giving back, staff and students have spent the month of December collecting non-perishable food and other items to donate to this essential service to help those in need.
The response was outstanding with a large variety of items donated including, tea bags, biscuits, and tinned food items, as well as toilet rolls, shampoo and shower gel.
Speaking of the donations Dawn Telford, Head of Boston College's Learner Services, said, "As we use the foodbank to help support our learners and their families we have decided it is only right that we help, especially around this time of year. It is also a fantastic way of ensuring our learners develop and understand the importance of social responsibility."
Jo Maher, Boston College Principal added, "We are proud to support the local community by donating to both the Boston and Spalding food banks. The generosity from both staff and students has been fantastic."
A brilliant effort from all and a massive thank you to everyone who donated.