Staying a 'Cut Above' with The Great British Barber Bash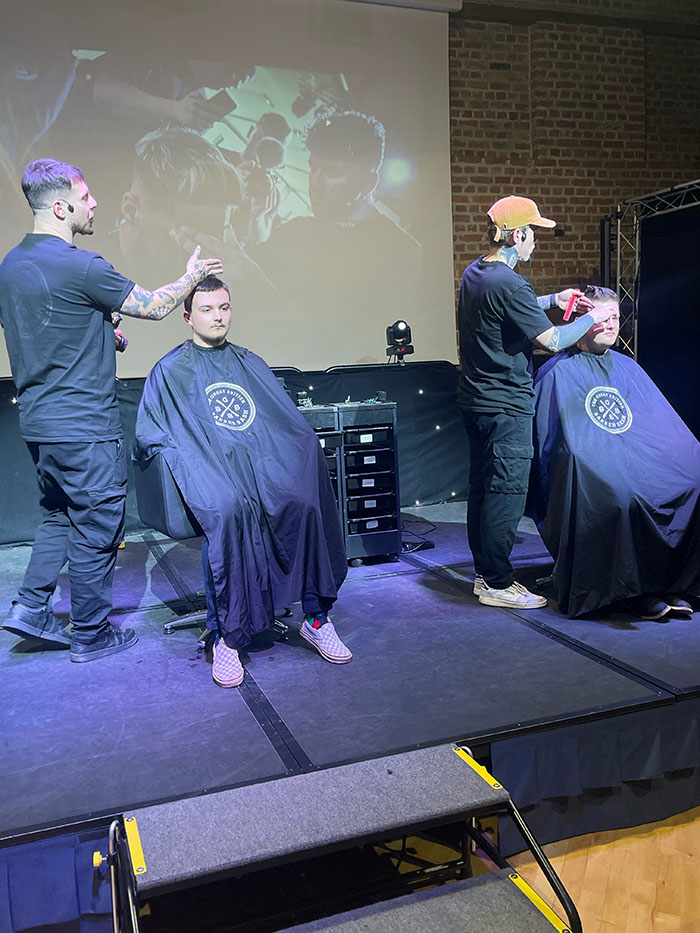 Following the success of previous years, Boston College's Sam Newsom Centre once again hosted The Great British Barber Bash's Showcase Event.
The Great British Barber Bash hold events around the UK and Ireland highlighting the latest modern trends in barbering. The events are industry recognised for using high energy presentations as well as audience interaction to showcase what it takes to get ahead and stay on top of the ever-changing barbering industry.
The Showcase featured two of the main Great British Barber Bash Team demonstrating the latest barbering techniques. Throughout the night a total of six on-trend hair styles were highlighted, allowing the attendees, who included Boston College staff and learners and local hair stylists, to see what the latest barbering trends are, whilst picking up tips and advice on how best to achieve the styles.
Attendees were encouraged to ask questions and engage with the highly energetic barbers on stage, gaining them invaluable industry insight and knowledge, as well as taking home a free goody bag.
In addition to the evening Showcase, Boston College Hairdressing Learners spent the afternoon at a training workshop with the Barber Bash Team. The workshop provided the learners with the chance to gain new skills, advice, and knowledge from the barbers. The training session also demonstrated three of the hairstyles that were featured that evening.
Speaking on the night, Jo Whitwell, Boston College Senior Learning Lead for Hairdressing and Beauty Therapy, said, "The event is great for the learners as it raises their aspirations regarding the barbering industry and gives them an insight into career opportunities within the industry".
If you would like to find out more about a career in hairdressing or barbering, visit our Hairdressing course page for full course information.