Community spirit shining bright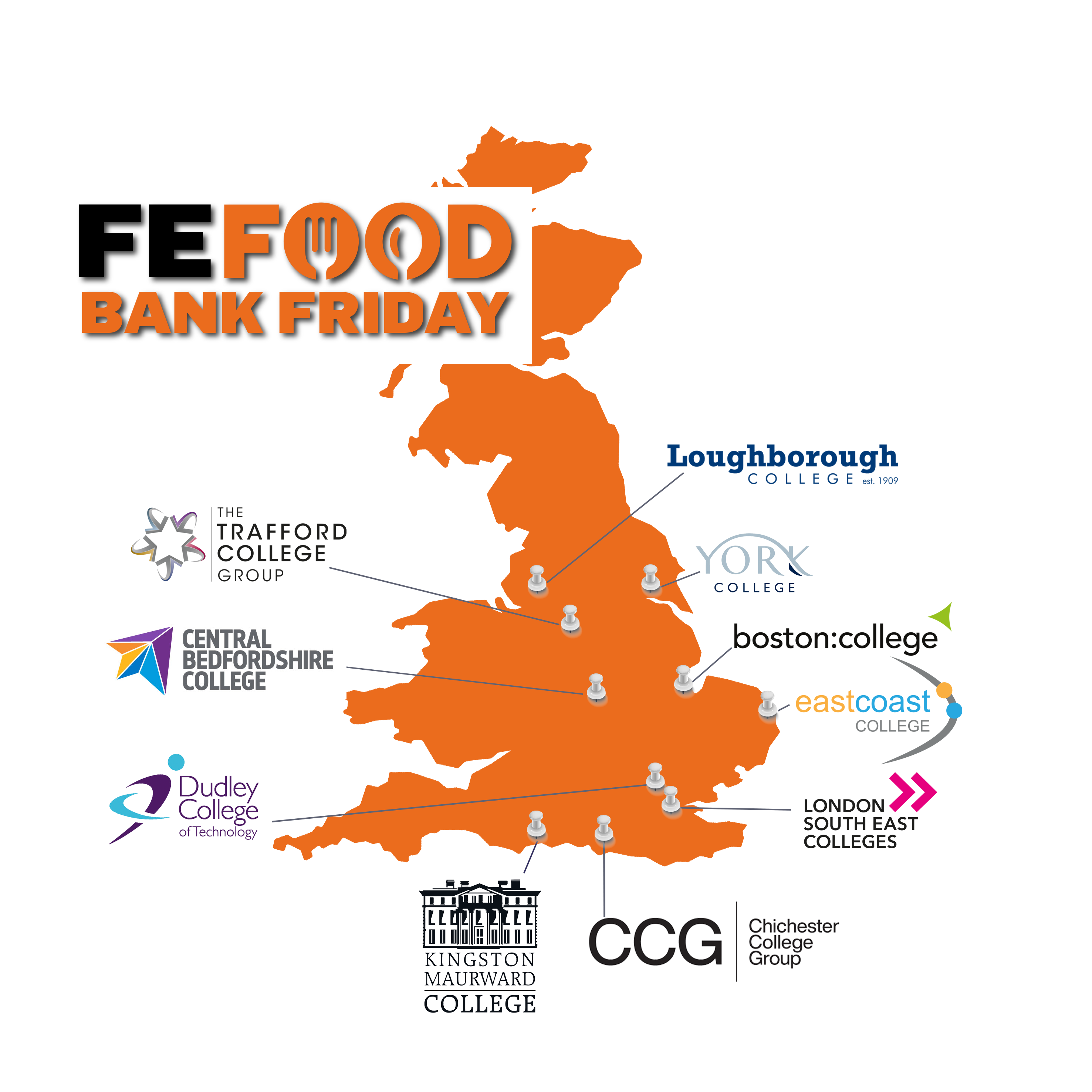 Kind-hearted staff and students at Boston College have come together to support their local community by fundraising for local foodbanks.
The College has joined the national 'FE Foodbank Friday' campaign, which is seeing FE organisations around the country coming together to raise money for community foodbanks. Many foodbanks are seeing a decline in donations at this challenging time and in need of support. It is clear that the COVID-19 pandemic is already having a negative impact on the lives of many people. With financial hardship and economic uncertainty becoming a significant issue, colleges up and down the country are looking for ways to support their staff, students and communities.
With this in mind, London South East Colleges launched 'FE Foodbank Friday' – in partnership with FE Week – to support the people in the communities who need it most. The initiative, established on 20th March 2020, saw great success in supporting local food banks in South East London. As a supporter of the initiative, Boston College hope to replicate this success in the local area and become part of a national movement where colleges across the UK support their local communities through the coronavirus crisis and beyond.
Boston College Principal and Chief Executive, Jo Maher said, "We are living in unprecedented times and it has never been more important to help one another. Good can come out of every crisis and that is certainly what we are seeing here at Boston College as we come together with colleges across the country to support our local communities. Foodbank Friday will support our local foodbanks in Boston and Spalding and together with our partner college we will ensure that thousands of families are supported nationally at this time of need."
Boston College is a major partner in the local community, and wants to do all that it can to support it. Supporting this initiative will ensure that the most vulnerable people in the Boston and Spalding communities are well looked-after and make it through this pandemic.
To donate to the FE Foodbank Friday campaign and help raise the target of £2,000 for the Boston and Spalding Foodbanks, please visit: www.justgiving.com/crowdfunding/boston-college