F1 in Schools Regional Final takes place at Boston College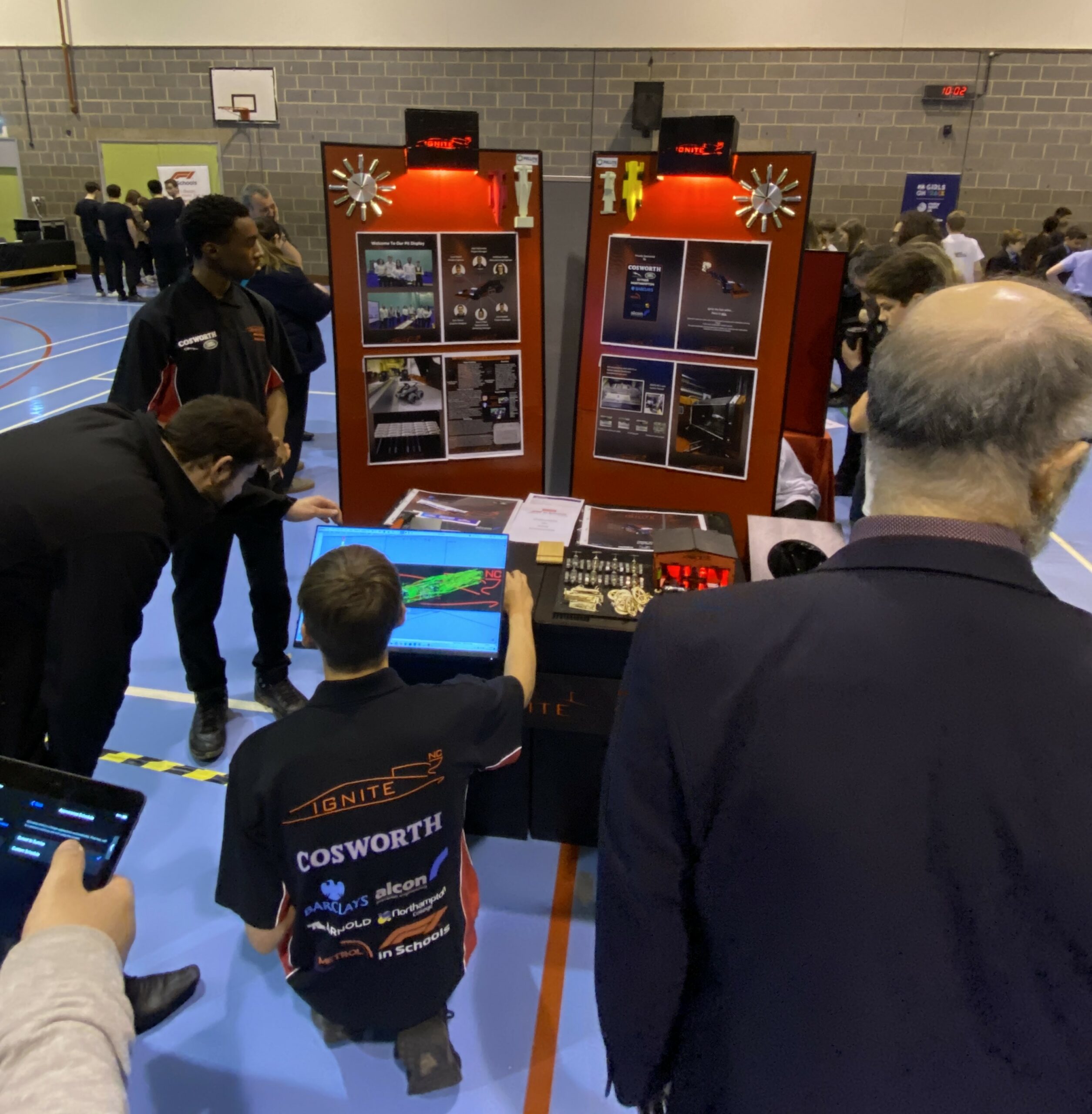 Boston College's Peter Performance Centre was the location of F1 in Schools Regional Finals on Thursday 22nd March, where students aged between 9-19 competed for their place in the National Finals.
F1 in Schools is a global multi-disciplinary challenge backed by the Formula 1 community, which teaches students Science, Technology, Engineering, and Maths (STEM) skills in a fun and exciting environment whilst providing them with the opportunity to use CAD/CAM software to design, analyse, manufacture, test and then race miniature compressed air powered cars.
Tom Milner, UK National Project Manager for F1 in Schools, stated "This is not just an engineering programme, it's a business orientated STEM programme which gives students chance to strengthen their skills in engineering, problem solving, branding and pitching whilst building the enterprise portfolio they share with the judges. This is a great opportunity for students to gain insight into the motorsport industry and prepare them for further education or career opportunities in the future."
16 teams from 13 schools across the region competed in the Regional Final, which saw them race their compressed air powered car and present to an expect judging panel their enterprise portfolio. After an intense day of racing, Northampton College were announced as the winners, and will now head to the National Finals, with the hope to gain a place at the World Finals later in the year. The 2020 F1 in Schools World Final took place in Abu Dhabi alongside the Formula 1 Etihad Airways Grand Prix, with the 2021 final taking place virtual due to COVID-19 restrictions.
As an Official F1 in Schools Manufacturing Centre, Boston College offers budget-friendly solutions, advice and guidance, as well as being able to produce full components using official F1 Model Block materials for other schools and organisations who wish to become involved in the competitions.
If you are a local primary or secondary school and would like to get involved in the F1 in Schools challenge or if you are a company who would like to support with team sponsorship, please contact communication@boston.ac.uk. 
For further information on the F1 in Schools project, please visit: www.f1inschools.co.uk
Schools in attendance: The Brunts Academy, Loughborough Grammar School, Sir William Robertson Academy, Lutterworth College, University Academy Holbeach, Bucklers Mead Academy, Boston High School, Lutterworth College, Bedford Modern School, Northampton College, Boston Grammar School and Wootton Park School.