Engineering Support for the NHS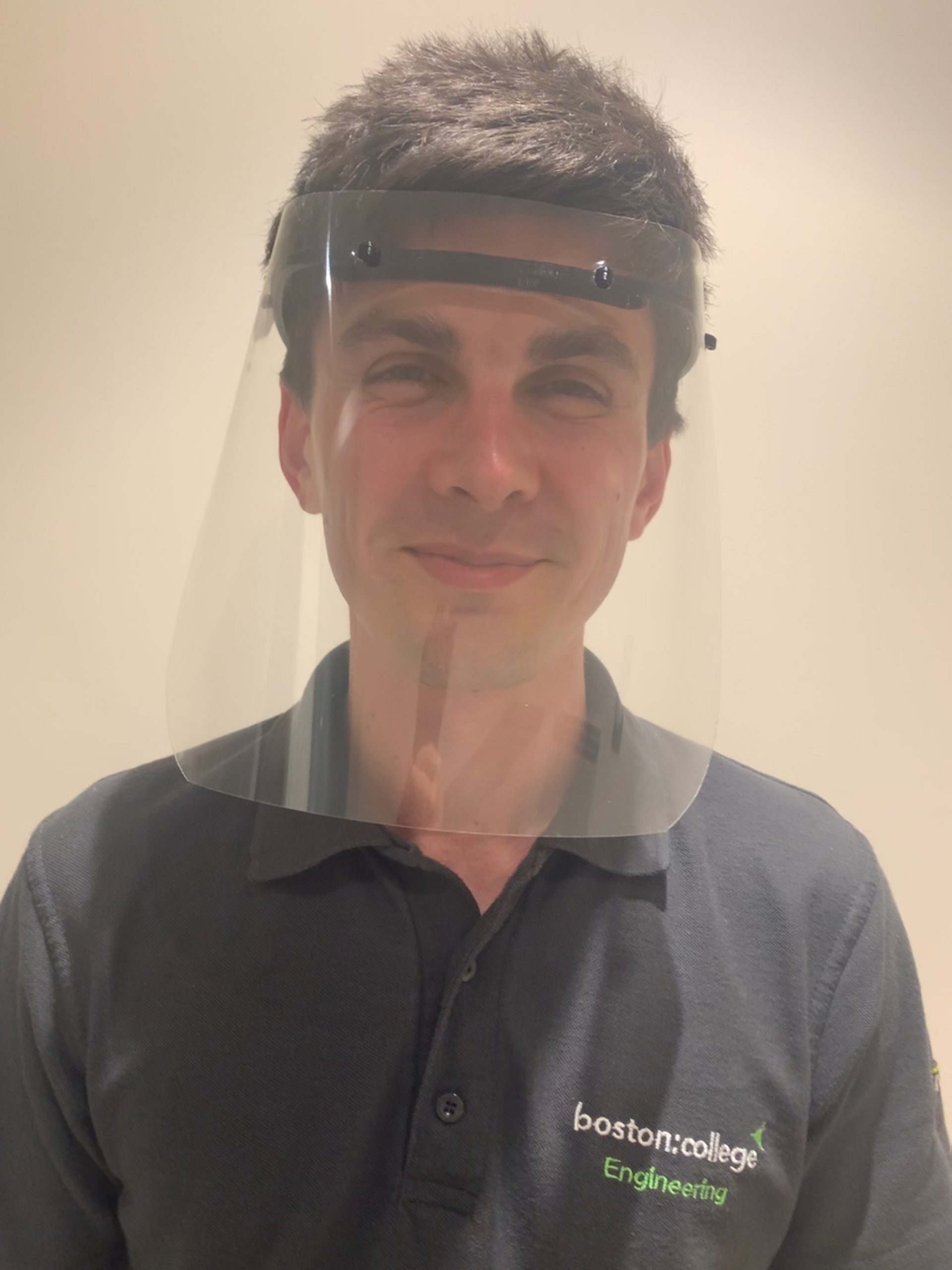 Boston College Engineering Technician and HND Student, Jack, has so far spent over 50 hours 3D printing protective face shields and head straps for the NHS in the fight against COVID-19.
Using the College's new 3D printer, Jack and IT technicians worked together remotely to set up the printer in Jack's own home. Jack who had never used a 3D printer before, is setting the printer to run for over 20 hours a day and has so far printed 100 protective face shields and 140 head straps, each taking 30 minutes to print and assemble.
PLA plastic, the most common plastic to be used in 3D printing, is being used to create the masks and has been kindly donated by Boston High School.
After contacting the Estates Team, Jack delivered the first batch of this much needed PPE to Pilgrim Hospital, where it will be used to protect those fighting the virus on the front line.