Success for Bourne Grammar School at Elite Eleven
Yesterday saw Boston College host its fifth annual sporting event, Elite Eleven, with this year's title going to Bourne Grammar School.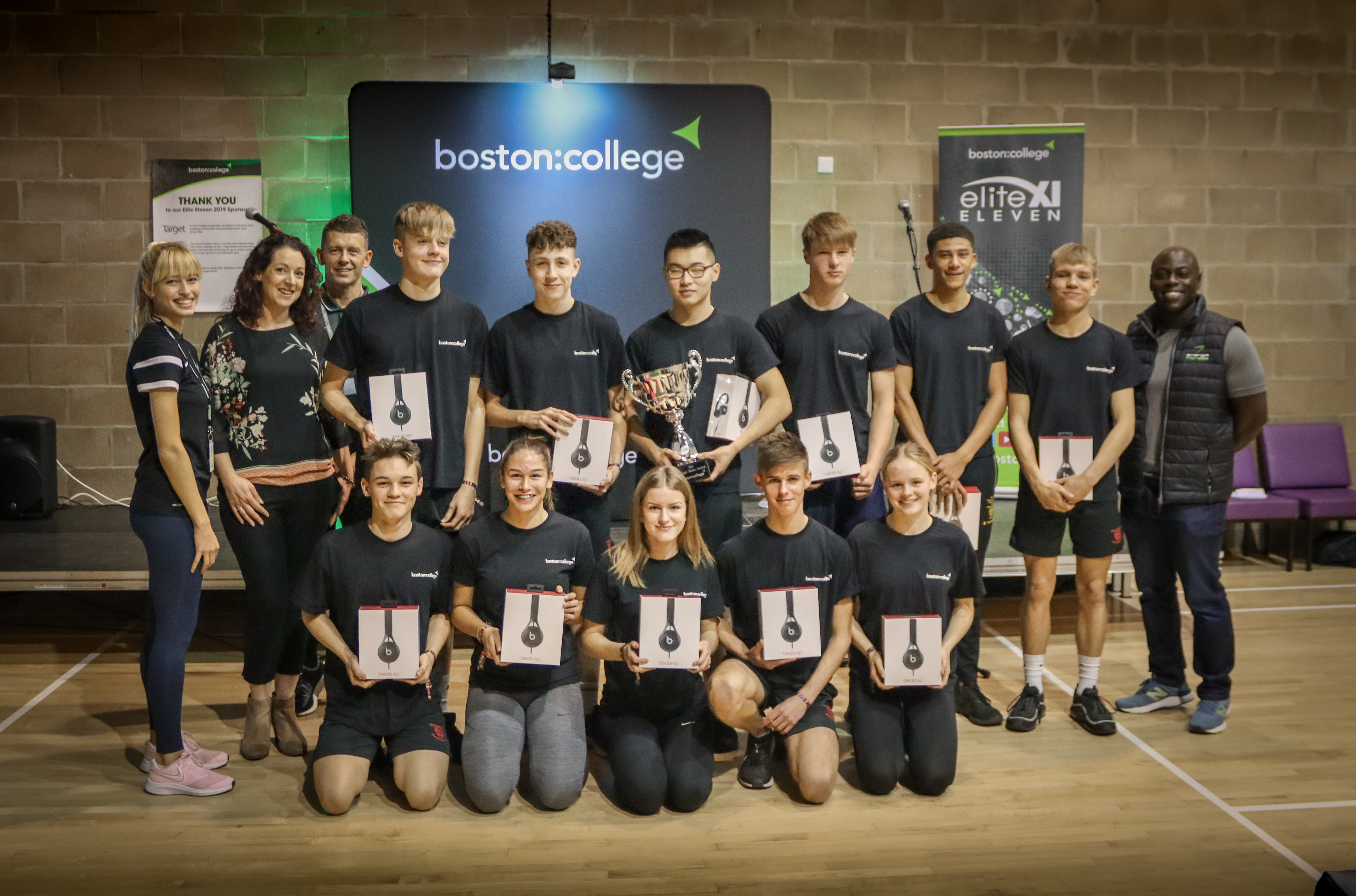 Ten local secondary schools from across the county competed in a variety of indoor and outdoor sporting challenges to be crowned this year's 'Elite Eleven' and receive the coveted 'Target Team
 Award' trophy. With first place being awarded to Bourne Grammar School for the second year in a row, with each member of the winning team also receiving an individual pair of Beats headphones.
The event also saw a special guest appearance from an advocate for health and wellbeing and the Manager at Boston's newest gym, énergie Fitness Boston, Mark Mills. Mark has had a wide and varied career ranging from being a member of Team GB's Olympic Futures Bobsled Squad to featuring in Men's Health Magazine. He delivered both a motivational and inspiring presentation to everyone in attendance. Highlighting the importance of never giving up and always striving to achieve success.
James Wright, Programme Area Manager for Sport said, "It has been great to see so many schools competing at this year's Elite Eleven. Sport provides a great vehicle for people to step outside of their comfort zone and develop their competitive edge required to be successful in the workplace. I would like to congratulate all competitors and highlight the support of our sponsors Boston United Football Club, Target and Geoff Moulder Leisure Complex."
To find out more about Sport courses at Boston College visit our Sports page.