DTLA edges closer to completion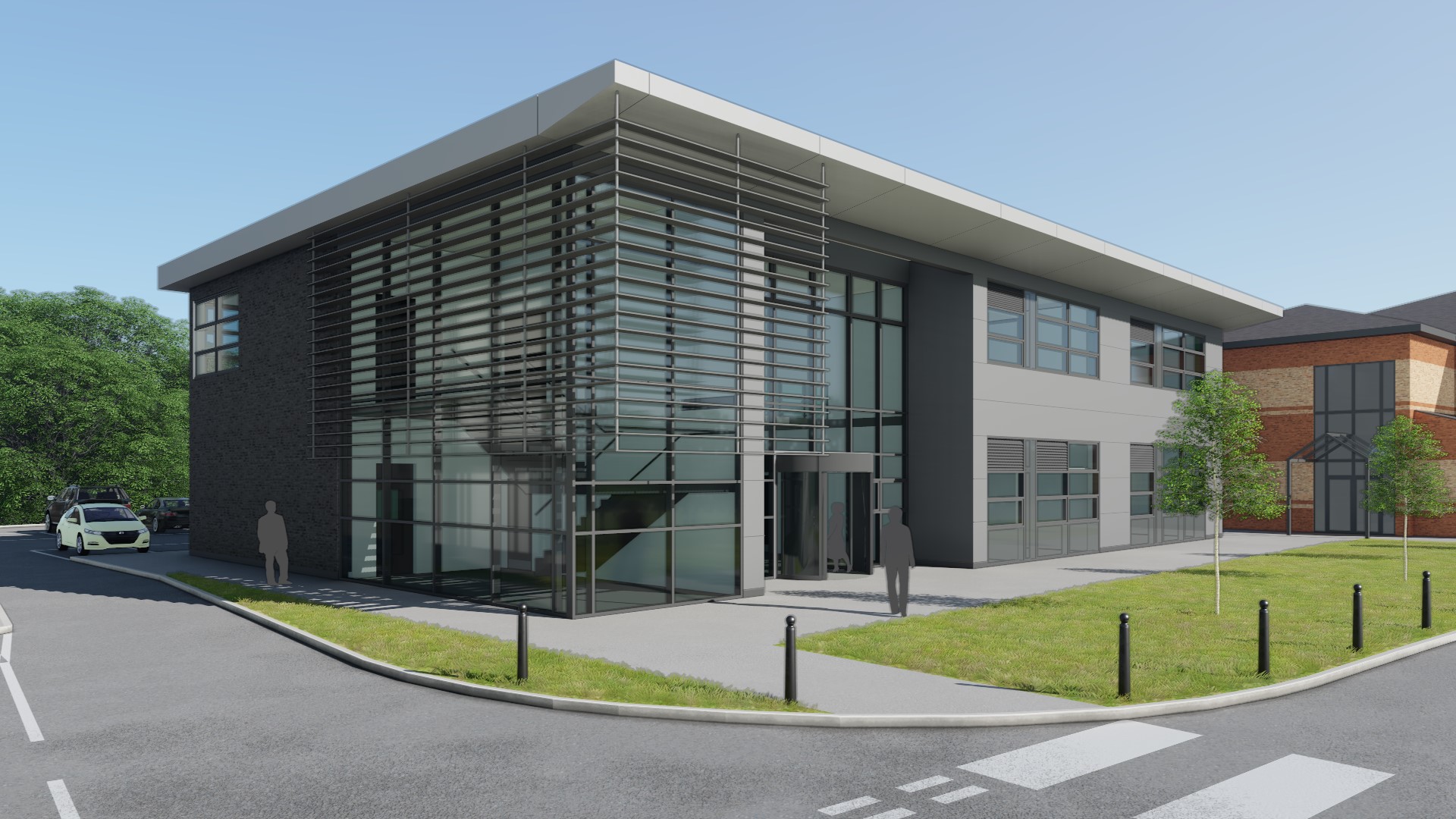 Boston College's much anticipated, Digital Transport and Logistic Academy (DTLA) is nearing completion.
With contributions from the Towns Fund, the interior is now completed, with the groundworks nearing completion once the exterior cladding is in place. The College's newest addition to the Rochford Campus will introduce a variety of new courses that will provide skills training for Lincolnshire's established logistics and transportation industry – with a focus on digital innovation and technologies for the future, as well making sure those courses delivered are relevant to the employment opportunities available.
Richard Chambers, Heads of Projects at Boston College said, "This is an exciting development that will allow the College to support this thriving local employment sector. The College is working with local employers and the Council to ensure the programme of training and support is designed to meet current training needs whilst keeping a watchful eye on future developments."
With the logistics and transport industry providing approximately 40,000 jobs in the South East of Lincolnshire, the DTLA will be a main contributor to the acceleration of skills and employment within the industry. Facilities within the DTLA will include a transport workshop, computer rooms, a network and hardware computer room and a student break-out space. Equipment including a driving simulator for the transport sector and HGV and electric/hybrid training rigs will be based within the building, as well as digital software ranging from basic IT skills all the way to modern smart technology to equip local employers for Industry 4.0.
Speaking of the contribution to the local logistics and transport industry Richard said, "Once complete the Academy will be able to offer training in the digital sector from basic IT skills through to the use and deployment of the latest immersive mixed reality equipment. The Academy will also focus on the transport and logistics sector from current heavy goods vehicle technology through to training on Hybrid and Electric vehicle technology and the planning and management of goods storage and movement. This is a long-term commitment from the College to support local businesses and the employment of local skills"
With all being well and dependent on lockdown restriction, the official opening for the Digital, Transport and Logistics Academy is planned to take place on Wednesday 31st March.