Digital Technologies learners complete marathon 24-hour Game Jam!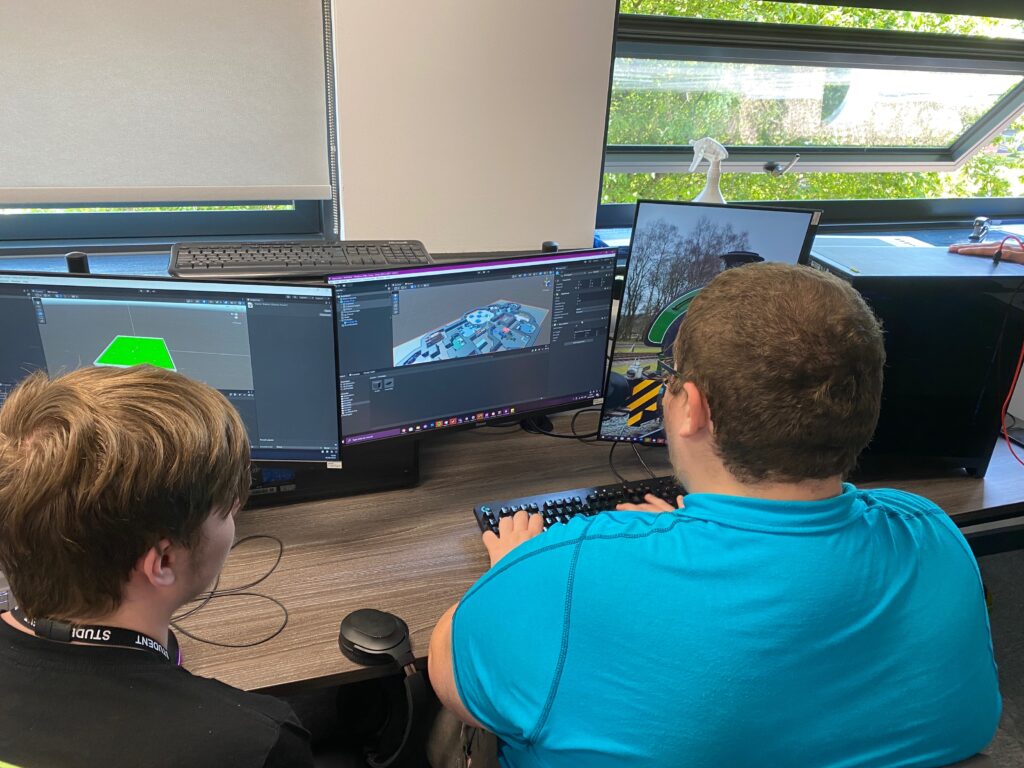 Through heavy eyes our Digital Technologies learners have worked through the night and successfully completed their 24-hour Gaming Jam, during which they created a fully playable video game in their selected genre.
Kicking off at 9:00am on Wednesday 15th June in the College's Digital Transport and Logistics Academy, the learners were given a full 24-hour period to design, program and develop their game using the assets that they had randomly drawn prior to the event. The criteria for the game were that it must have been playable at the end of the 24-hour period and include the assets provided.
Speaking about the event Sean Clohessy, Digital Technologies Lecturer at the College, said "I think the learners enjoyed the event thoroughly, the experience they gained is something found only in industry/ at university, and the younger years – Level 3 Year 1's in particular – were really interested in how it was going throughout the day also and I think they are excited to try it next year. We're really proud of the group and would like to thank them all for their hard work The learners should be presenting their games next week ,after some well-earned rest, and we can't wait to show off what they have made!"
The event was put on by the College's Digital Technology department to help learners develop skills in project management, collaboration and dealing with a 'crunch' environment, something that is a huge part of game development when deadlines are approaching.
Before the event, the learners had put forward their choice of assets that they would like to include in their games, which were then drawn at random along with a genre that they had to base the game around. Learners were also given the opportunity to 'auction' for different assets, should they have drawn something they did not want to use.
The event rounded off the second year of their Level 3 course with the final developed games also being added to the learners' portfolios of work, giving them an edge when it comes to standing out to potential employers and universities.
Find out more about Digital Technologies courses online.