Creative Arts u&i exhibition takes over Boston Stump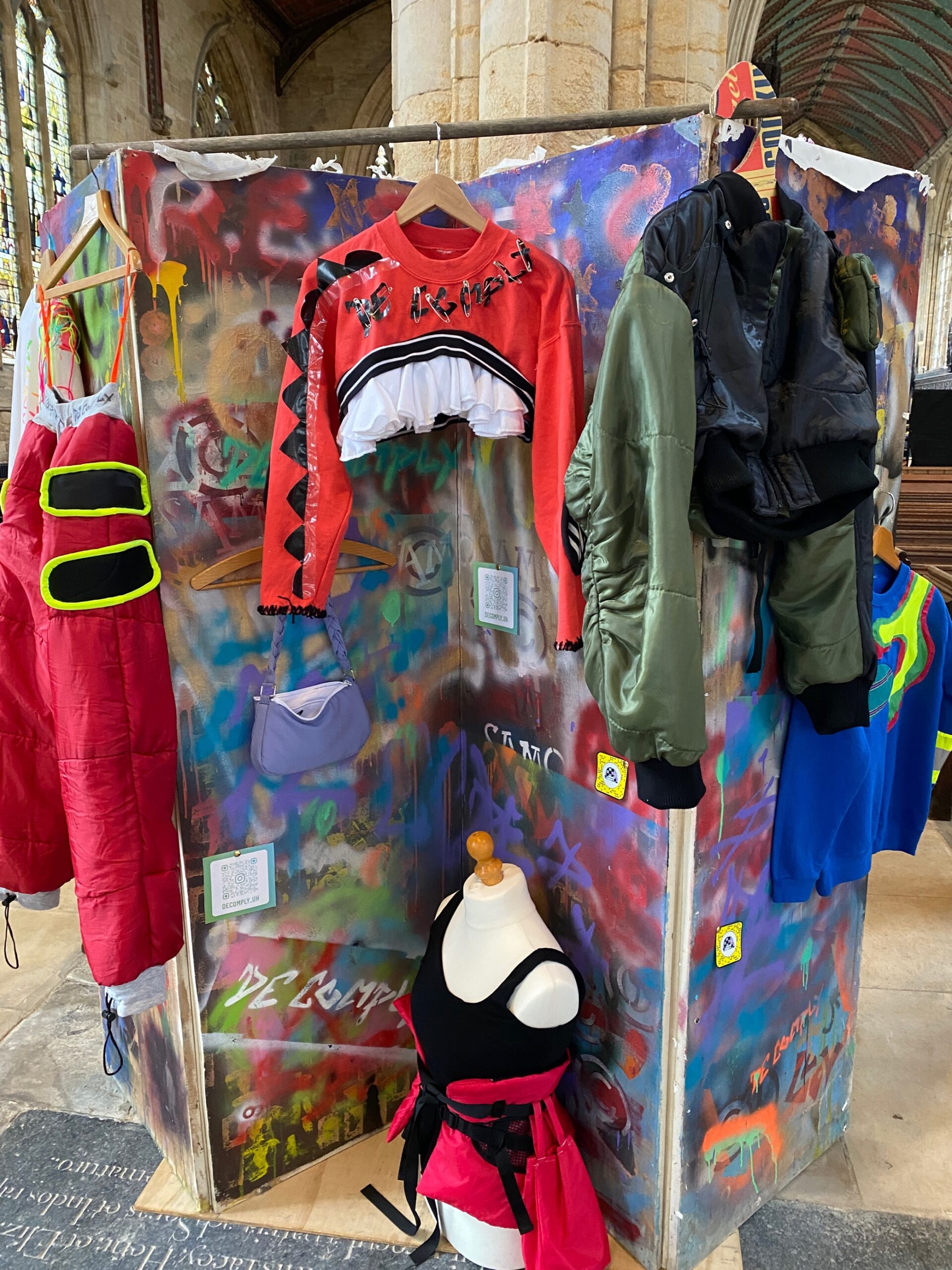 St Botolph's Church plays host to Boston College's u&i Creative Arts Exhibition this week.
The multidiscipline event showcases the work from the variety of pathways within the Creative Arts department, including Art and Design, Graphic Design, TV & Film Production, Performing Arts, and Photography.
Organised by current BA (Hons) Creative Arts students as part of their Creative Exposition and Professional Advanced units, the exhibition celebrates the work of over 100 learners and highlights their incredible talent, as well as offering the opportunity for members of their generic public to see their art.
Mark Lyon, Boston College Graphic Design Lecturer, spoke about the event saying, "We couldn't be prouder of the work being exhibited and the feedback we've received so far; our students' achievements and the outcomes on display are exemplary! As the first multi-disciplinary exhibition we've held as a leading provider of creative courses we're excited to build on the success we've had so far. We're delighted that St. Botolph's have agreed to showcase the hard work of young people and thank them for this opportunity, it's an honour to exhibit in such a beautiful and historic landmark that has been bringing communities together for hundreds of years."
If you are interested in finding out more about our Creative Arts courses at Boston College, please visit our Find a Course page.
The exhibition opens for its final day today (Thursday 12th May 2022) between 9:30am and 2:30pm, at St Botolph's Church in Boston.