Chair of Governors Retires from the College's Board of Governors after 34 years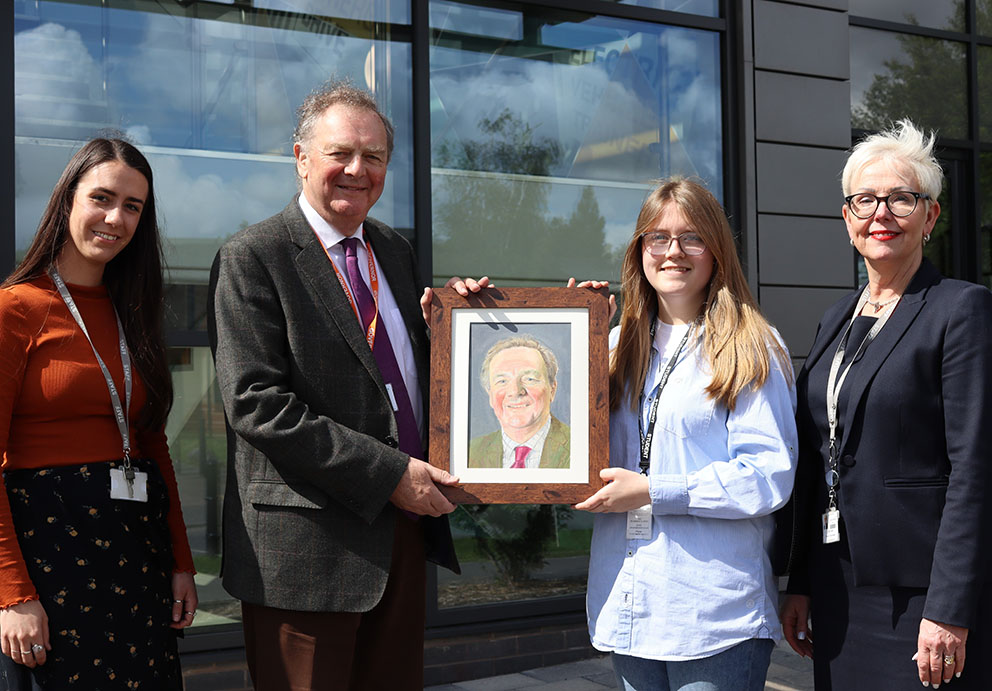 On Friday 12th May, tributes were made to Peter Cropley on his retirement after 34 years on the College's Board of Governors. Peter has been a Governor at Boston College since 1989 and Chair of the Board of Governors and Corporation since 2002, leading him to become an integral figure during the College's growth and development.
Speaking of his retirement Peter Cropley said, "In my 34 years on the Board of Boston College I have seen huge changes. From a single site Technical College with a tired set of mainly 1960's buildings, to a multi-site Further Education College with modern buildings, containing state-of-the-art facilities, Halls of Residence, Sports and Music Centres, plus additional Campuses in Spalding, and Horncastle. I know I am leaving the College in safe hands to continue the next stage of its development led by David Earnshaw (Chair) and Heather Lee (Vice-Chair), backed by a committed and hugely supportive Board. It has been a huge privilege to have been allowed to be its Chair for the past 21 years."
To thank Peter for his years of service at Boston College, Peter was gifted with a special commissioned oil painting, painted by Hattie Grooby Level 3 Art and Designer Learner. Scarlett Summerfield, Senior Learning Lead for Art and Design said, "Hattie has produced some very skilful pieces throughout her time at the College, and I felt she would be the perfect candidate for the portrait. The portrait was painted over several days and is an oil painting on wooden panel which Hattie worked on from a photograph. She really has captured Peter's personality spectacularly."
Paying tribute to Peter, Claire Foster, Boston College Principal and CEO said, "Peter has made an astounding contribution to the success of Boston College in his many years as a member of the Corporation and then as our Chairman. Through both great times and more challenging times, Peter's commitment to making sure we are doing our absolute best for our learners and our staff has been unwavering. He will be very much missed but leaves behind a fantastic Board that knows what brilliant 'looks like' in terms of college governance through the high standards that he has set for us. It is fitting that we mark and celebrate the end of Peter's tenure with a piece of original artwork from one of our talented learners and a bespoke presentation box made by one of our retired staff. We wish him all the very best for the future."
Boston College wishes Peter Cropley a happy retirement and would like to thank him once again for his dedication to the Board. We would also like to thank Hattie Grooby for executing such an impressive and touching tribute.