Breaking the Stigma One TikTok View at a Time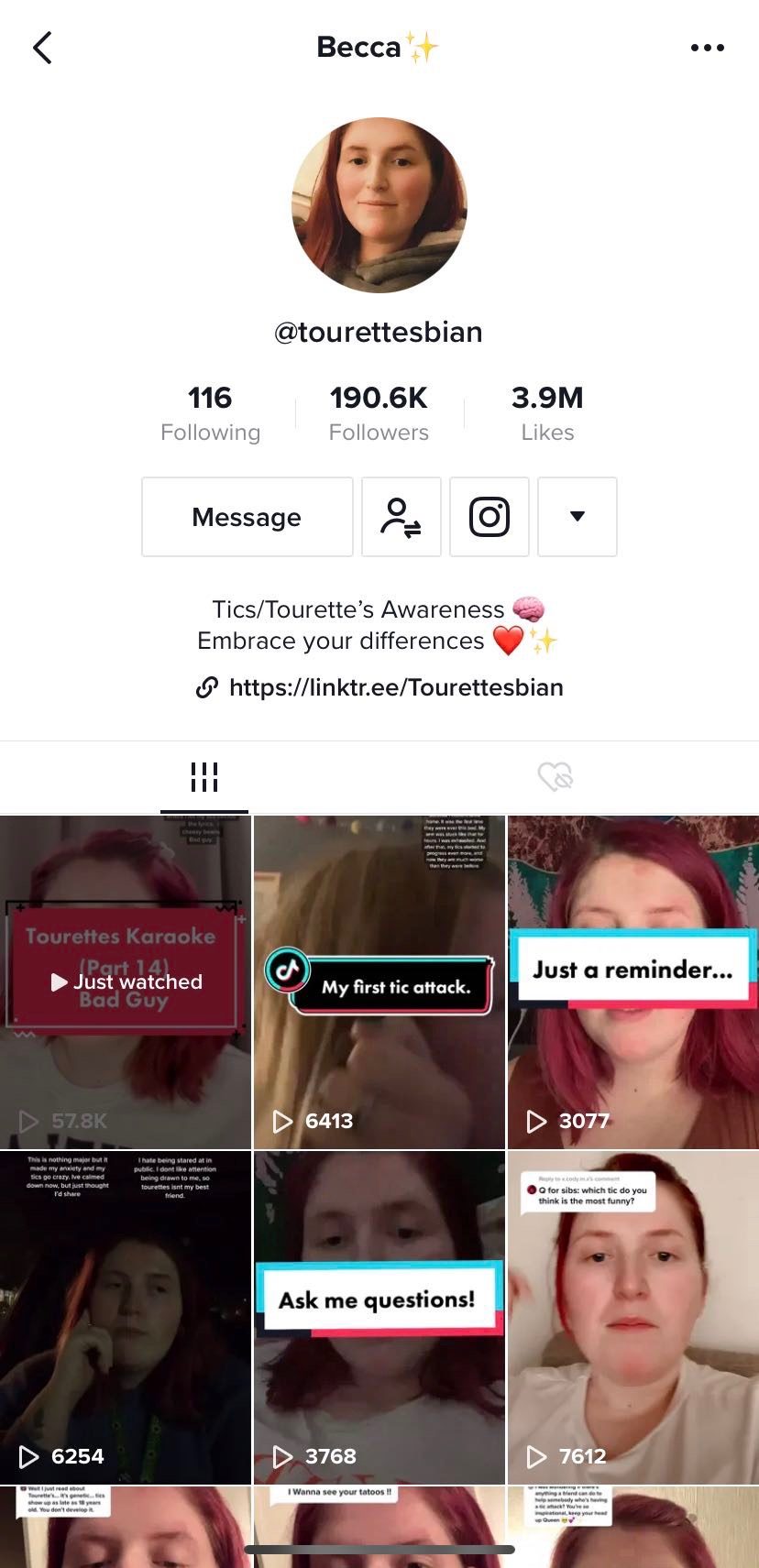 Access to Higher Education Student, Rebecca Braccialle, has been taking the TikTok world by storm through sharing her experiences of having Tourette's syndrome.
Before being diagnosed with Tourette's in October last year, Rebecca didn't know anything about the syndrome, so she decided to create a TikTok account to help support others who had recently being diagnosed and to raise awareness.
Rebecca noticed that when she sings her Tourette's changes the lyrics to the songs, and she now uploads videos of herself singing along with other challenges for her 190,000 followers, with one of those videos receiving over 4 million views since being uploaded.
Rebecca said, "I wanted to do something positive and since creating my TikTok account I've been able to raise awareness of the syndrome. I've also made lots of friends who also have Tourette's which has been a great support for myself. In regard to my studies, the College has been unbelievable with the support they have given me – recently my concentration hasn't been great, but the tutors have been really understanding and supportive."
Rebecca has recently been contacted and interviewed by national newspaper Daily Express to speak about her viral account and what life is like with the condition. You can read Rebecca's article here
You can find Rebecca on TikTok by searching @tourettesbian.