Boston is in bloom thanks to Boston College's Carpentry and Joinery Students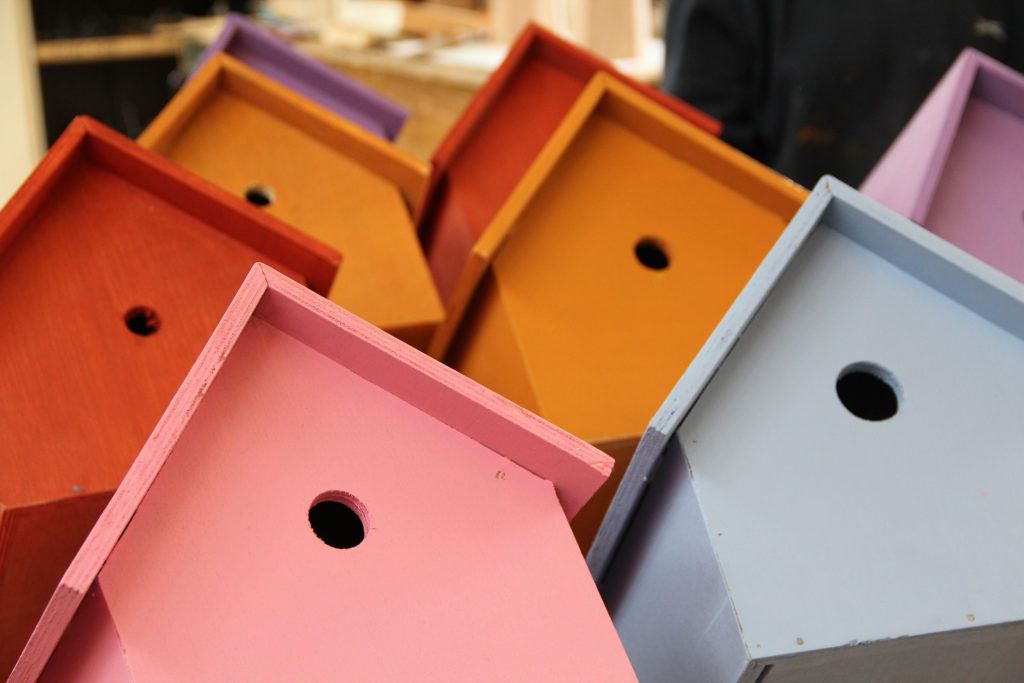 Boston College's Carpentry and Joinery students were approached by 'Boston in Bloom' with the opportunity to work in collaboration as part of the UK wide 'In Bloom' campaign.
The campaign raises awareness and developing environmental responsibility, community participation and horticultural achievement. With 'Boston in Bloom' achieving a gold in-bloom award twice.
The 'In Bloom' project provided the opportunity for the students to practise the skills they have been developing in the workshops in a real life situation, creating projects which will be on public display. The learners received a brief from the town's 'in bloom' committee and then decided between themselves which tasks to complete. They then carried out their own research into what would be needed and how to create their ideas.
By the end of the project, the students had created ten bird box cottages in different colours which will be on display outside the Boston Stump alongside a Boston Stump styled bird box, a Boston skyscraper bug hotel, two hedgehog hotels that will be installed in the town allotments and a variety of bird boxes in the style of iconic buildings such as the Guild Hall, Maud Foster Windmill, The Masonic Lodge, The Alms house and Fydell House to be displayed in the Fydell House Gardens.