Students Gain Industry Experience with Support from Aaron Services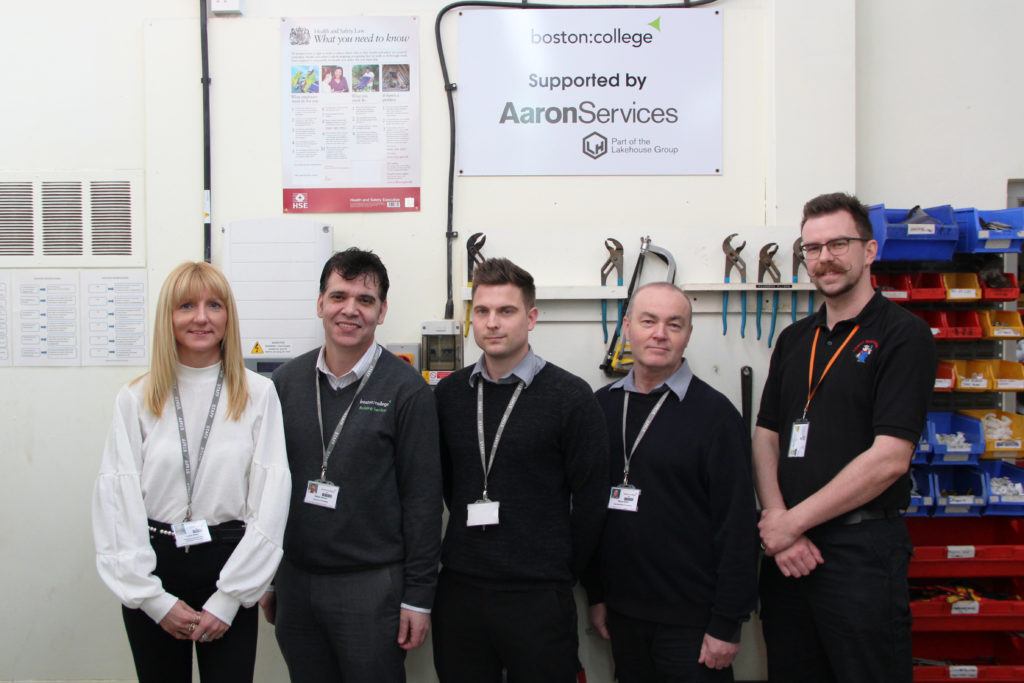 There has always been a strong bond between the College and local employers such as Aaron Services, who understand the purpose and benefits of Apprenticeships, enabling the Apprentice to be taught skills on site and to the standards of the employer.
Recently, Aarons Services have been helping the College's Plumbing students to gain valuable hours through work experience. As well as, sponsoring the Boston College Plumbing workshops and donating equipment to support the delivery of lectures
The Programme Area Manager for Plumbing, Louise Griffen, is very pleased with the support from Aaron Services and the opportunities, which have been given to the learners. She said, "Our partnership is going from strength to strength. The support and engagement from Dan and the team at Aaron Services is excellent and sponsoring the workshop, work experience and resources is excellent for our learners. The plumbing lecturers, Craig and Sergio, and I fully appreciate their on-going support"
The Area Supervisor for Aaron Services (Part of the Lakehouse Group), Dan Cadd, further emphasised the importance of supporting those students currently learning their trade. He said, "As a business, we strongly believe that investment in future generations is crucial to our success, the stability of the industry and will benefit the local economy. We are proud of the relationship that we have forged with Boston College over the years and greatly appreciate the level of support and exceptional standards that are provided by Louise and her team. Our partnership is proof that a good working relationship and an appetite for prosperity can accomplish significant results as demonstrated by our graduated students."
Go back...