Boston College has once again been accredited to the Matrix Standard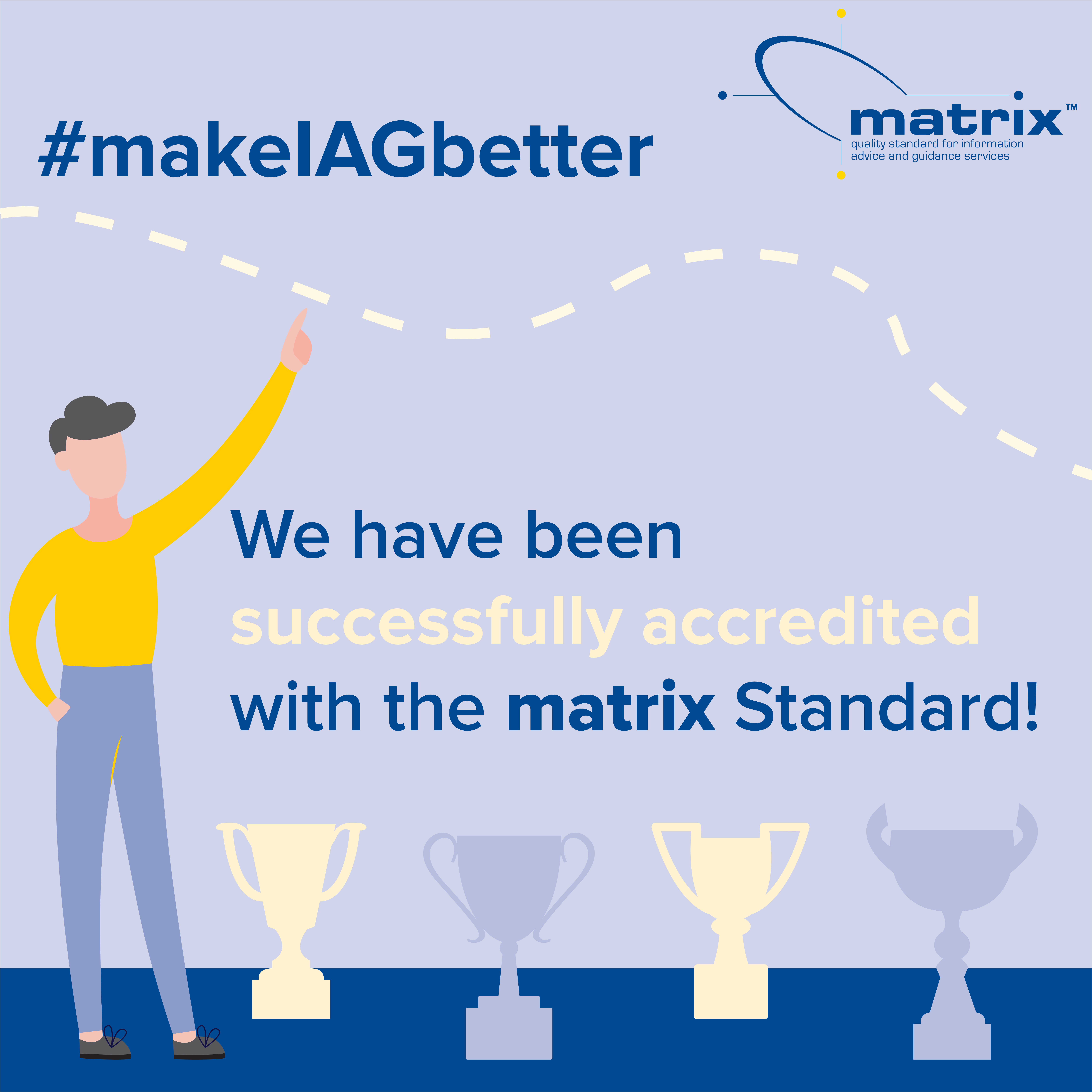 Boston College has once again been accredited to the Matrix Standard for demonstrating the high-quality Information, Advice and Guidance provided to learners and the public.
The Matrix Standard is the international quality standard for organisations that deliver information, advice and /or guidance (IAG), either as their sold purpose or as part of their service offering. It helps providers to improve their services by benchmarking against best practice and it offers accreditation to those that meet the full standard.
The College's Career Advisers offer free career, education, information, advice and guidance (CEIAG) and is available to learners whilst studying at college, as well as members of the public who want to explore their options either prior to starting college or a career change.
Roger Chapman, Head of the Matrix Service for The Growth Company said, "This is a fantastic achievement for Boston College and I would like to congratulate the team on their success. We believe that at the heart of high-quality advice and support services are strong leadership, excellent service and a focus on continuous improvement, all underpinned by effective use of the resources available. The Matrix Standard is designed to benchmark organisations against best practice in these areas. With their accreditation success, Boston College is working to provide the best possible support to their clients."
For more information about the Matrix Standard please visit www.matrixstandard.com.