Blockbuster Success for Boston College's First Ever Film Festival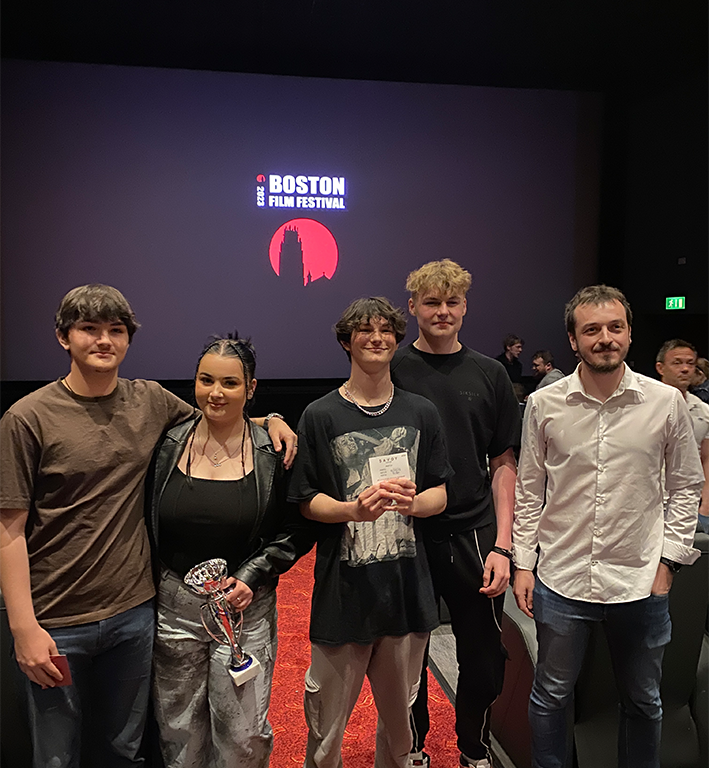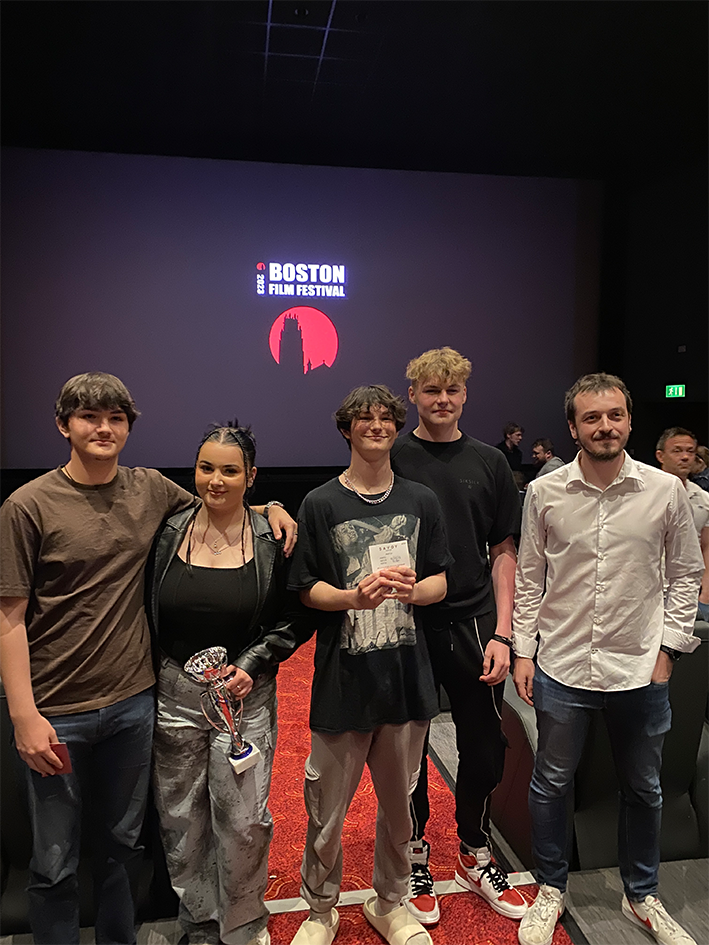 The Boston Film Festival organised by Boston College's Media (Film) Higher Education Learners and the Savoy Cinema highlighted the outstanding film making talent within the local area. Out of 60 submissions, 16 short films were chosen to be showcased all created by the College's Level 2 and Level 3 Media (Film) Learners.
During the showing, the audience members felt a wave of emotion as the fantastic selection of short films demonstrated a wide range of genres such as thrillers, documentaries, and comedies.
Boston College's Film and Media Studies Lecturer, Dan Thompson said, "It was so exciting to see our learners' work on the big screen and imagine the potential of their future careers. Our gratitude goes to Savoy Cinemas for their support and to our colleagues at Boston College for their dedication to student success."
To conclude the Film Festival, the films were judged by a panel of creative industry experts, Lucy Cammack – Marketing Manager at Savoy Cinemas, Cary Edwards – Boston College's Film Lecturer in Film and author, and Lewis Pavolvic – Filmmaker. After the votes were counted, Cerys Ward, Level 3 Learner, was announced as the winner for her film 'Social Sacrifice', with highly commended places going to Ellis Harrell, Benjamin Janson's and Benjamin Tiffen.
Lucy Cammack, Marketing Manager at Savoy Cinemas, said "We are thrilled to have hosted the first ever student Film Festival in our cinema. This event is a great opportunity to provide talented, young filmmakers in the area with a platform to inspire and encourage the next generation of filmmakers."
As well as providing learners with the opportunity to promote their work to a wider audience, the Film Festival also raised over £500 from tickets sales for the College's 'Be Brilliant' charity, which supports young people to develop their creativity and achieve their full potential.
For more information on Boston College's Film (Media) courses, please visit our course page: Find a course | Boston College