Another Amazing Year For Boston College A Levels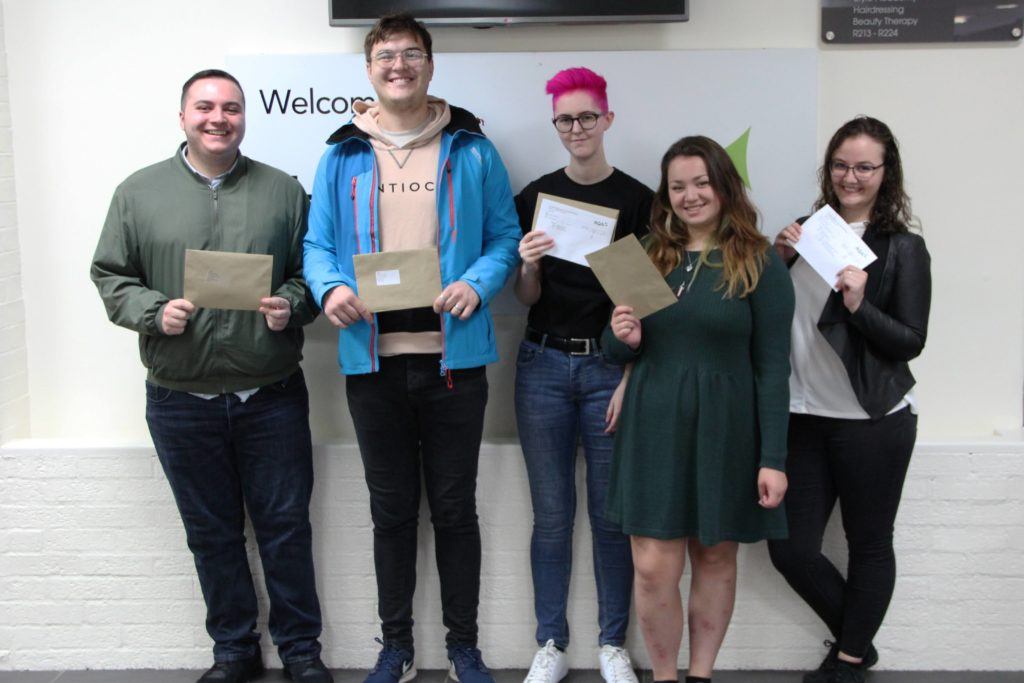 A fantastic result for all students, with 42% achieving their A levels with a high grade (A*/A/B). Students completing their first year of A levels also achieved highly, with a pass rate 2% higher than the national average.
These results demonstrate the hard work put in by the students and staff, the consistently high standards at Boston College and the high calibre of the A levels teaching team.
Rachel Hunn, Programme Area Manager for A levels proudly said, "I am thrilled with our results this year – a result of all of the hard work and commitment demonstrated by our learners and A levels teaching staff. There is no greater reward than supporting learners to grow in confidence and then watching them make the most of progression opportunities. Some of our learners are staying at Boston College to study a university level course or an apprenticeship and others are going on to employment and Higher Education destinations such as Bristol, Manchester, Leicester, Lincoln, London and Bath."
Jo Maher, Principal and Chief Executive of Boston College added, "We are absolutely delighted with this brilliant set of results which evidence the quality of our teaching and learning at Boston College, our culture of excellence, and the outstanding support our learners receive."
Results Day was a huge success for Ariane Fleuriot, who is celebrating her two A's and a B in her A levels in Psychology, Sociology and English Language. She said "I am so happy with my results, I couldn't have done this without the help and support from my tutors and friends. I am now ready to start my Sociology and Psychology joint degree at Bishop Grosseteste University, thanks to the knowledge and life skills I have developed at College."
Poppy Thomson has secured a place at Coventry University to study Law after receiving an A in Sociology, B in English Language and C in Law. Poppy said, "I've loved my time at College. Before I started my A levels, I was home-educated, so the idea of staring college was quite scary, but the lecturers have been amazing and so supportive. I'm so excited to start University."
Well done once again to all those Boston College A level students. Whether they continue their studies in Higher Education at Boston College, move away to a university, or enter employment, they are all wished the best of luck in their next steps towards an exciting career.