Annual Apprenticeship Awards Highlight Outstanding Apprenticeship Work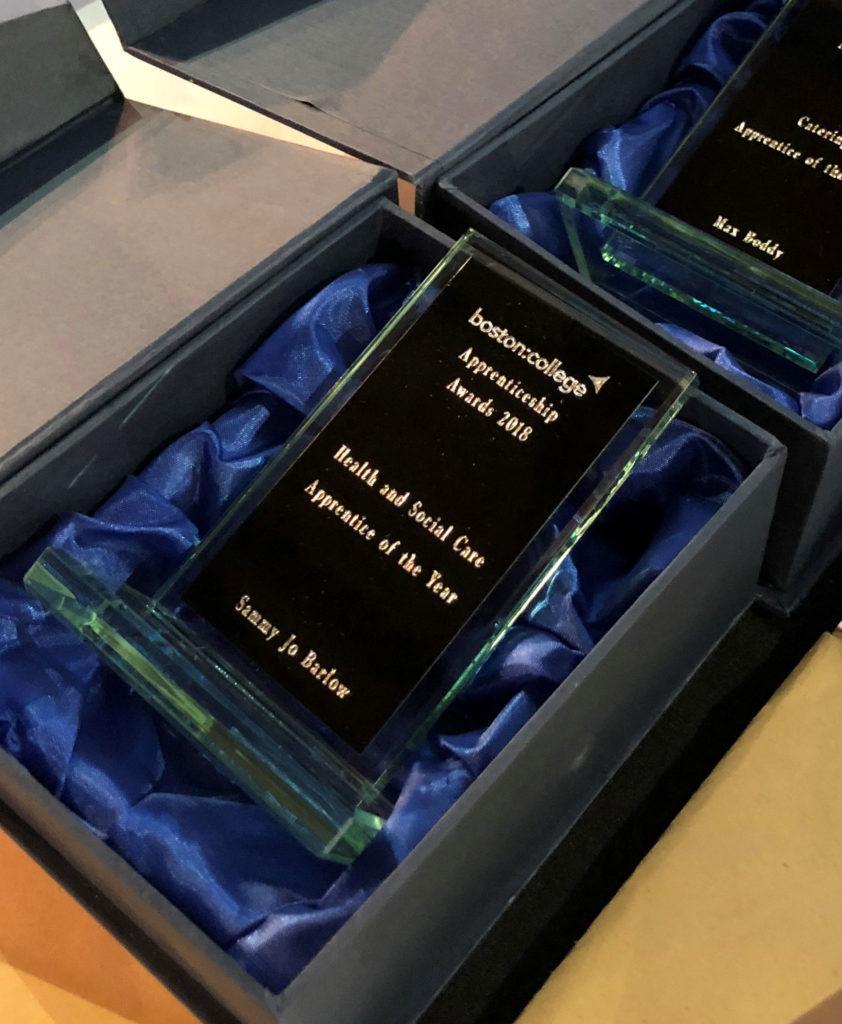 The annual Apprenticeship awards event, sponsored by the Federation of Small Businesses, recognises the hard work, commitment and achievements of both Boston College's Apprentices and Employers over the past academic year.
The evening was hosted by BBC Radio Lincolnshire Presenter, Melvyn Prior, who is extremely passionate about the Apprenticeship programme and believes they provide great opportunities. Following the awards event, Melvyn said, "What a great way to celebrate the hard work and determination of the Apprentices. I was particularly pleased to hear stories of former Apprentices going on to gain full time employment."
Boston College currently trains over 400 Apprentices. 15 Apprentices were nominated to receive an Apprentice of the Year award for their outstanding achievement and progression, some even finishing ahead of schedule.
The Outstanding Apprentice of the Year Award was presented to Demi Weir, Apprentice in Supporting Teaching and Learning in Schools. She was extremely pleased with the evening's success, saying, "An Apprenticeship was definitely the right choice for me, enabling me to stay in the job as well as gain the skills and qualifications I need for the future."
There were also 14 employers that received a special recognition award in a variety of categories, including Listers Group Ltd, MetsaWood, Lincolnshire County Council and Boston Mayflower.
Apprenticeships are working for the growing number of Apprentices and Employers that alongside Boston College are helping to equip the workforce of the future with the skills and qualifications they need for a successful career.