Mark Lyon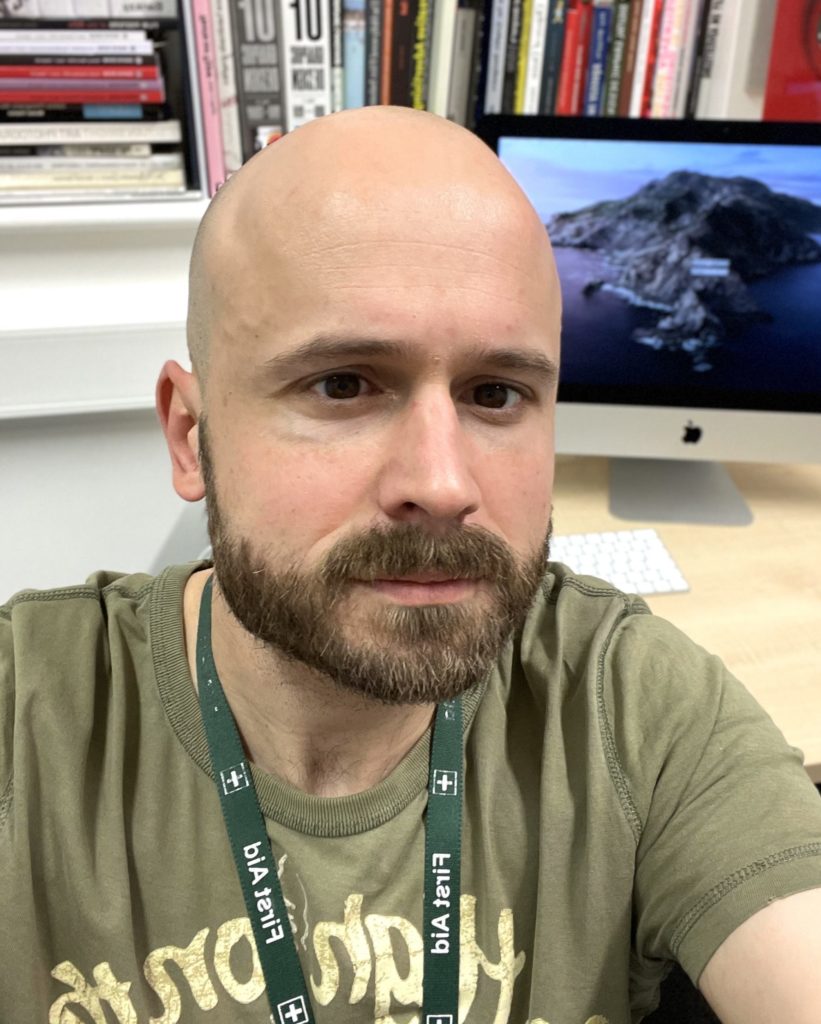 ABOUT YOU…
What University Level course do you teach?
I teach on the HND Graphic Design Pathway
What is your background experience?
Following completion of a similar course at a similar college, and then a BA (Hons), I went on to work in retail packaging design; the skills I gained have been used to produce packaging that's been shipped all over the world for brands that are popular household names — Carrefour, Boots, et'al. Following this, I worked in event and exhibition services producing large and grand format graphics for events, exhibition, and display. More recently I've worked in user-experience and user-interface design including large commercial projects in the technology and luxury travel sectors.
One thing you are proud of (own achievement or student achievement)?
There's a lot of student work that I'm phenomenally proud of including the work completed for the D&AD New Blood awards.
ABOUT YOUR COURSE…
What is the best thing about the course you teach?
The people – students and staff alike – and their collective expertise and passion are great, however, what's probably best is the way we interact with each other; the studio space runs just like a studio – it's a great creative space.
What key skills do your students learn that they can use within employment?
Creative thinking and creative process is a central tenet of the course, that's hugely important as this allows our students to present innovative solutions to problems. We build upon this with a mix of theory and technical elements that covers visual communication, typography, branding, advertising design and motion graphics.
What career routes can your students go into after completing their University Level course?
There are numerous roles that are informed by the theory and practice offered by our course. Many students take up roles as multi-disciplinary creatives, however, as our course allows you to practice in areas that you're interested in, career routes can be more specialist and include user-experience and user-interface design, design for motion graphics, advertising design, and more.
Why would you recommend studying a University Level course at Boston College?
On a course where on-going feedback is really important to the end result the small group sizes mean we can spend more time with each student. This translates into stronger work that's more developed, leading to a better portfolio, and in-turn better employment prospects.