Emma Campbell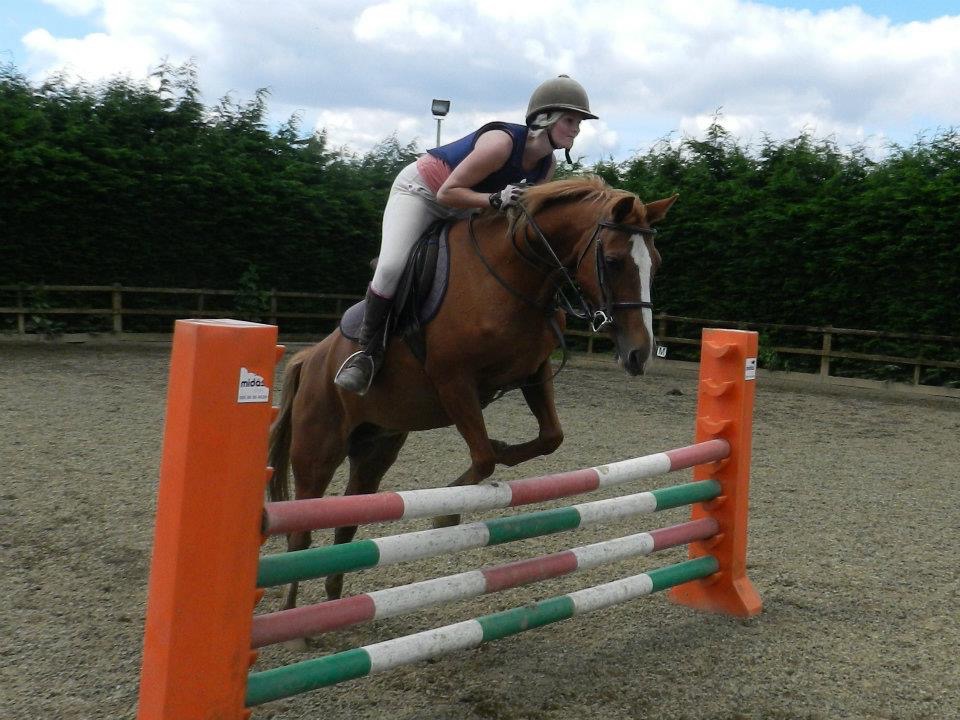 ABOUT YOU…
What University Level course do you teach?
I teach on the Animal Management (Animal Behaviour and Welfare) HND Level 5 course.
What is your background experience?
Prior to working at Boston College as a lecturer in Animal Studies and Science, I had been working in the Equine Industry for over four years, as a Groom at a private dressage yard, and riding schools. This experience enabled me to help learners develop their practical knowledge on how correct and updated husbandry is essential for animal welfare and running a successful establishment.
Previous to this I qualified from university with a BSc (Hons) in Equine Science and Psychology, it was here that I had gained my vast amounts of skills and knowledge on the practical implication of animal welfare and behaviour, as well as a vast back ground in physiology, genetics, breeding and therapeutic treatments. My main passion is in behaviour and welfare and Biology. From this I was able to be part of a research team when carrying out my dissertation, looking at how we can improve stress related behaviours in horses during feeding times, this main paper I had contributed on was later published in the book series 'Foraging and Grazing' in horse nutrition. This provides me with an excellent basis of theoretical and practical knowledge to help inspire learners to carve their own routes and passions in the animal industry, and providing them with the essential skills of research, critically analysing and managing and writing research projects to a high standard.

One thing you are proud of (own achievement or student achievement)?
When I have a learner that I see grow in confidence and develop their skills during their time with us. I am particularly proud of the students I have seen progress from the foundation level of Pathway 2 Progress and Level 2 Animal Care right up to HND level with us! I am also always proud every time a learner walks into my classroom and teaches me something I didn't know just show's we never stop learning and growing as professionals and I am proud of that!
ABOUT YOUR COURSE…
What is the best thing about the course you teach?
The supportive, holistic, hands on approach to learning within the Animal Studies unit. As a department we are passionate about nurturing students who love animals as much as we do to progress into the industry to make a difference not just to the animals but the wider community and to help inspire the importance of animal welfare to anyone who works with and cares for animals!
What key skills do your students learn that they can use within employment?
Students learn a variety of practical and theoretical knowledge of the industry from underpinning knowledge of the animals body systems in anatomy and physiology, and behaviour to learning practical skills for maintaining health and welfare of animals, including carrying out animal welfare assessments, and reviewing updated legislation for running an animal establishment.
Students also get to carry out hands on practical animal husbandry experience within our own animal unit which has over 80 different species to prepare them for working with different animals in their future careers. They will gain experience and knowledge in how to run an animal business or collection and develop scientific and analysis skills in animal nutrition and managing their own research project.

What career routes can your students go into after completing their University Level course?
Students can progress into many different routes from their HND in Animal Management, they can continue with Higher Education and research by progressing onto BSc, Masters or even study a PHD, where they can be involved in up and coming research projects in the industry as well as teaching.
They can also follow a practical route into running their own animal establishment or collection such as kennels, cattery or pet shop or become animal keepers at wildlife parks/zoos. Students can also progress further into veterinary nursing routes or starting their own animal management business such as pet care and sitting services. With some students wanting to progress into working in the welfare industry and can go on to work for charities such as the RSPCA or Blue Cross as welfare inspectors or rehoming animals.

Why would you recommend studying a University Level course at Boston College?
We care! Not only about animals but about the progress and achievement of every student that comes to work with us in the Animal Care department!