Riley Bent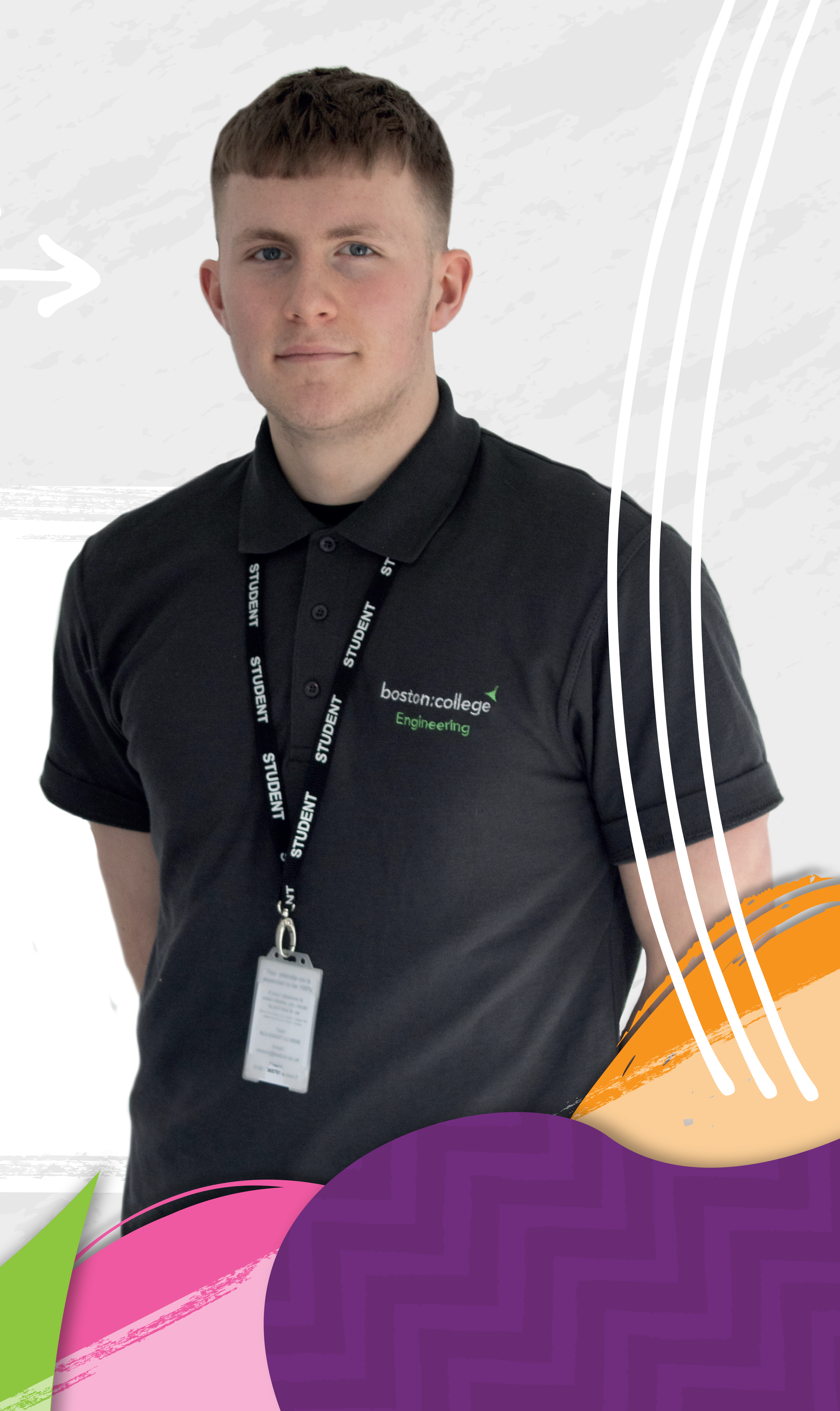 Age: 17
Studying: Engineering Extended Diploma Level 3
Previous School: Haven High Academy
I've always been interested in how things are designed and work, so I knew I wanted to study Engineering. The new EMAT Centre at Boston College is tailored to engineering, so we have all the industry standard equipment we need. The course encourages you to be independent, at the beginning of the year our lecturers provide us with a project briefing and a deadline for us to complete the work by – which really prepares you for how the industry works.
If we do need any support or help, the lecturers are always available, and they all have industry experience, which is great.
Once I finish College, I either want to continue my studies on the HNC course or gain employment in Design Engineering.