Dexter & Sharpe
James Holland – Partner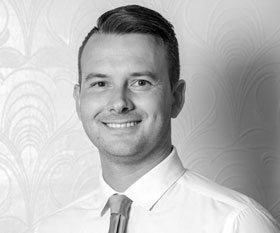 Why do Dexter & Sharpe employ apprentices?
We currently use apprentices across all our offices from administration to payroll, accounts, taxation and audit, as it has proven extremely successful in the past. Offering apprenticeships gives us the opportunity to attract and harness the best young talent, especially those that are looking for an alternative to the university route. We strongly believe that the 'on and off the job' training offered is a perfect mix for successful career development in our industry.
The funding offered through an apprenticeship also allows us to take on a greater number of candidates and give back to both the economy and the young people of the UK whilst benefiting from the skill set they have to offer.
What have been the business benefits to Dexter & Sharpe by employing apprentices?
We find hiring apprentices an effective way to nurture talent and develop a skilled, enthusiastic, dynamic, qualified, and motivated workforce. These qualities are infectious to other members of the team!
For many apprentices this will be their first taste of work and we are able to mould the individual to our business needs. We find investing in people creates a loyalty and belonging that is essential for retaining our apprentices and ensuring business continuity.
What would you say to another business thinking about employing apprentices?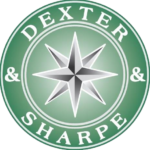 I would strongly recommend that all businesses consider using apprentices where practical to do so. Our apprentices form an integral part of our business with many going on to achieve higher level qualifications and progressing within the firm, succession being key to business continuity.