Tilly Moss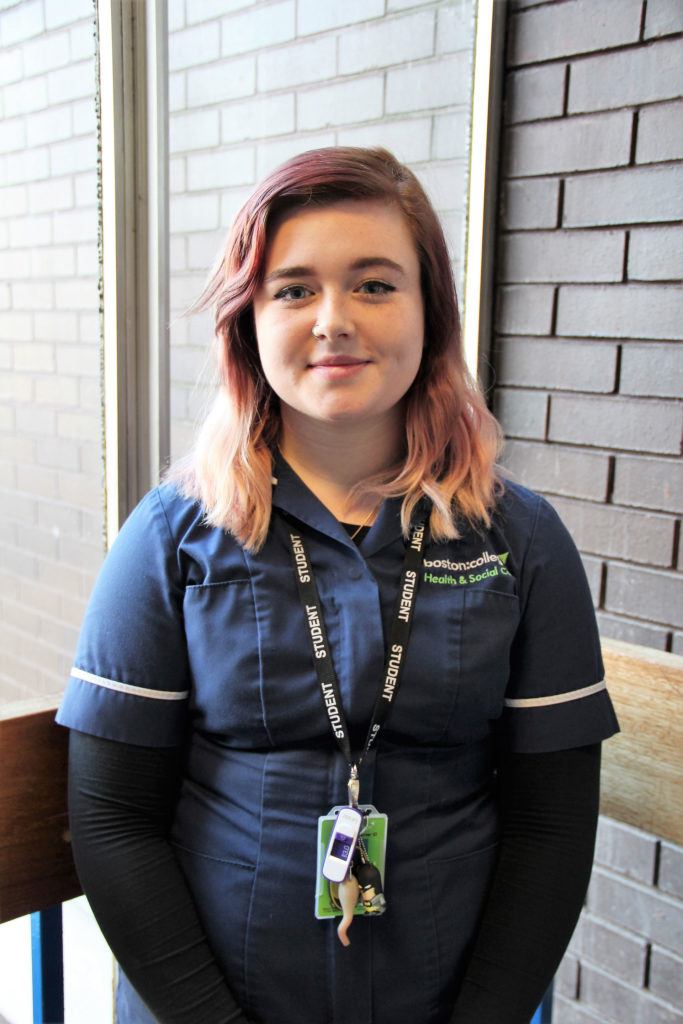 The Health and Social Care lecturers are really supportive, they take on board your goals and push you to your full potential to make sure you achieve it. I'm currently achieving star double distinctions.
 The course is great at matching your personal interests; we are able to shape assignments and go on work placements relevant to our career aims. I'm due to start a placement with the NHS shadowing on a psychiatric ward for three days, it will give me a great insight.
I've already been offered an unconditional offer for Nottingham Trent University to study psychology. I can't wait!
My one word to describe Boston College would be…challenging (in a good way)