Additional Support Services
---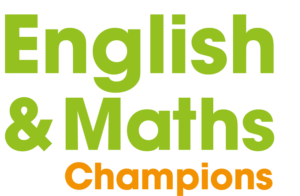 Boston College understands the importance of English and maths in all aspects of your life, whether you would like to improve your employment opportunities or achieve further qualifications. GCSE grade 4 or above (C or above) in these subjects is a standard requirement for anyone wanting to progress to university and it is also valued by employers. Boston College offer support in English and Maths for those students who require help. Study skills support is also available.

Moodle is Boston College's Vitural Learning Environment (VLE). As a student at Boston College you'll have full access to Moodle, which will allow you easy access to online support and resources for your chosen course. As well as course resources, Moodle provides you with information on the range of Learner Services available and it is also accessible outside of the College. You can find the Moodle link on the homepage of this website.
Prevent
Boston College places the highest priority on your safety while you are at College, and is committed to providing you with a friendly, welcoming and safe learning environment.
Prevent is the Government's strategy to stop people becoming involved in violent extremism or supporting terrorism in all its forms. As a college we are here to support and protect those students who might be vulnerable to radicalisation.
British Values
The College also actively promotes British Values. These core values of British society allow you to have a voice and express opinions. They also act as a reminder that you are free to respectfully disagree with the opinions and views of others.
The British Values that are embedded into the College are:
Democracy

The Rule of Law

Individual Liberty

Mutual Respect and Tolerance
For more information on Prevent and British values, please read 'Prevent Radicalisation and Extremism #westandtogether'
Looked After Child
Boston College want to work in partnership you and the people who support you. The College's aim is to support and help you in the best way possible to make sure that you succeed in your studies and future aspirations.
The College also respects your right to confidentiality and that the information you
For more information on how the College can support you before and during your time at Boston College, please read 'Looked After Learners at Boston College'
Employment Skills and Training
Are you unemployed and aged 19 or over? If you receive work related benefits, Boston College offer a range of FREE courses to help you gain new skills, build your confidence and get your back in to work. Visit the 'Employment Skills and Training' page for more information.