Unsure In Which Direction To Go?
---
Boston College's Matrix accredited Careers Team are on hand to help you make the right choice for you.
The Career Advisers offer FREE Career Education, Information, Advice and Guidance (CEIAG) which is available before you start college, whilst you are studying at college and when you are ready to take your next steps.
Staying in education after Year 11 does not necessarily mean staying in school.
Boston College's Careers Advisers are here to work with you and help you decide what to do next. They can advise on choosing the right course for you, choosing the best place to study, explaining qualifications, the application process and Apprenticeships.
Returning to education after a break can feel challenging
Boston College's dedicated Careers, Education, Information, Advice and Guidance (CEIAG) trained advisers are here to help and answer any questions you may have, from entry requirements to funding. If you would like to return to college then there are a variety of starting points for you.
You don't need to be a student at the College to access the careers service - so explore the options available to you.
You have lots of options when you leave college – do you progress to university, enter the world of work or look at other routes such as Apprenticeships?
If you are unsure or need some guidance then our impartial Careers, Education, Information, Advice and Guidance (CEIAG) trained advisers are here to help. They can advise on going to university, choosing a university, clearing, student finance, searching for jobs, applying for jobs, interview techniques and Apprenticeships.
You don't need to be a student at the College to access this FREE advice.
Whether you need inspiration or if you are stuck between two different career paths, the College's online Career Coach platform is available to help you map out your educational journey to make sure you achieve your career goals.
As well as the FREE careers assessment, to help you find out your perfect career, you can also access the CV creator tool and create the perfect CV to stand out at upcoming and future interviews.
Start planning your future 

NOW
Open Events
Boston College Open Events are also a great opportunity to find out more information about courses, the facilities available and the wide range of student support on hand.
Visit our 'Open Events' page for a full list of our Open Event dates, and to 'book your place'.
Careers Events
The Careers Team regularly organise events throughout the year, such as university visits, Higher Education fairs, talks and external visitor stands. The College also promotes National Careers Week and regularly invites guest speakers on a variety of career-related topics.
Matrix Accredited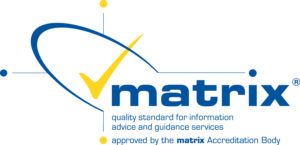 The Matrix Quality Standard recognises the high quality careers advice provided by Boston College's Careers Team.
Make an Appointment
---
If you would like to make an appointment with one of the College's Careers Advisers, they are available for appointment at both Boston and Spalding campuses, by calling the College's Information Line on  01205 313218 or by email.
Before making an appointment, please check the College's yearly Career Programme, which will let you know when and which career services are being offer during the year.
Please note that the Boston College Careers Team follow the Guidance Council's Code of Principles, stating that our CEIAG service is impartial, confidential, client-focused, transparent, accessible, and provides equality and opportunity.