Unveiling of new Bricklaying Workshop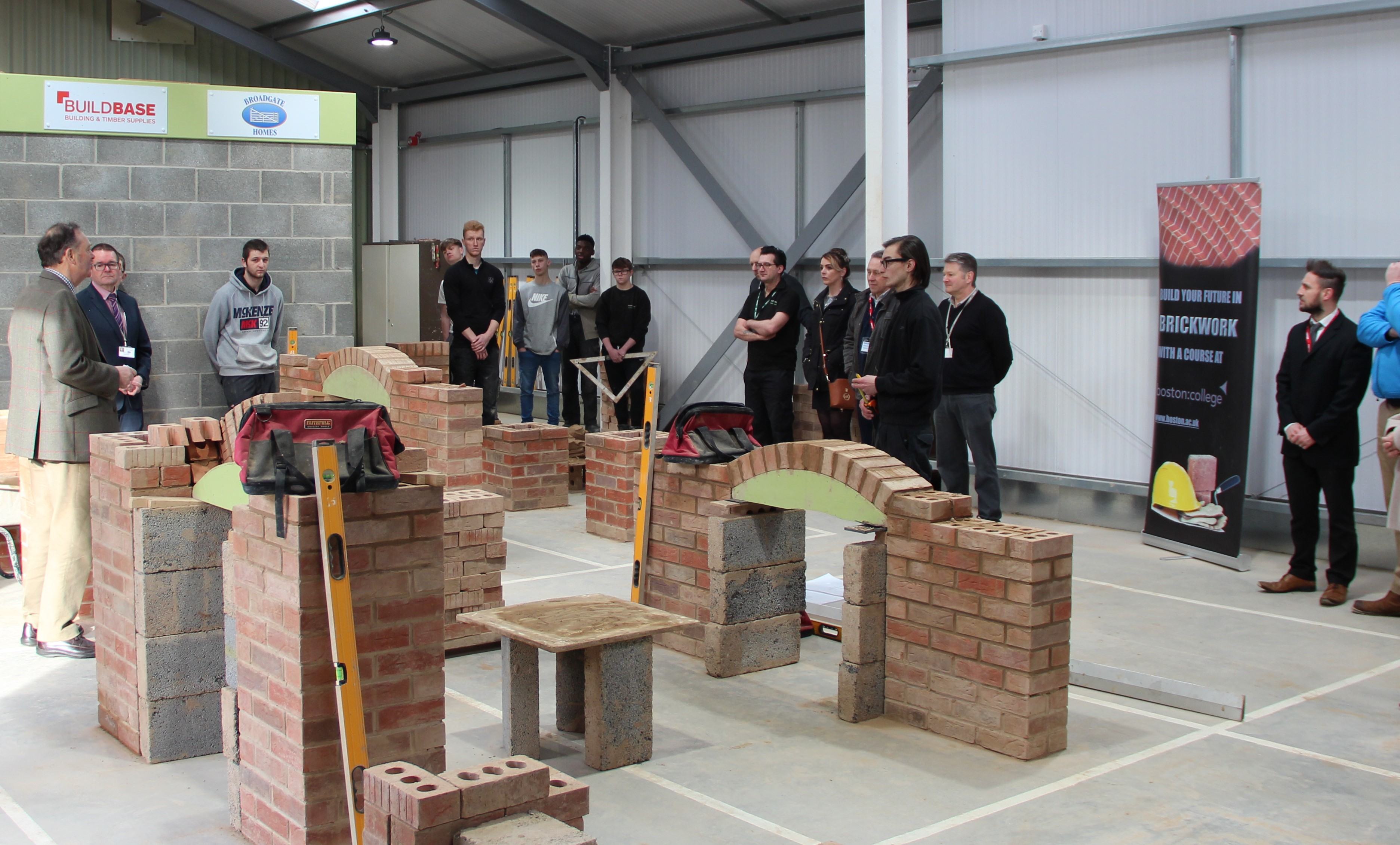 As part of the College's Engineering, Manufacturing and Technology (EMAT) development project, a new bricklaying workshop extension has been opened. Funded by the GLLEP and East Midlands Engine, the extension to the workshop provides industry standard practical training and assessment space for learners across all levels of the bricklaying provision, including apprenticeships.
Louise Griffen, Programme Area Manager for Construction and Electrical at the College, said, "The extension to the workshop is so valuable to us now as it gives our different levels of learners their own designated practical training and assessment space. From the lecturers point of view the workshop is now a better environment for teaching as the set-up is more suitable to our provision, along with giving us more flexibility for stretching the learners with additional practical tasks including competition and employment preparation."
If you are interested in studying Bricklaying at Boston College in September, visit the 'Bricklaying' course page to find out more about the department and full course information.