Learn Work UK launch Youth Opportunity Index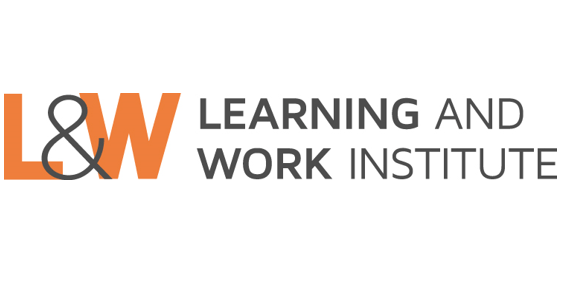 Too many young people missing out on education and employment in opportunity 'cold spots' across England, new report shows
England's six million young people stay in education for longer than previous generations, and most find their feet in the world of work. But too many still miss out, with more than one in ten 16-24-year olds not in education, employment or training.
Learning and Work Institute's new Youth Opportunity Index, published today, shows how young people have varying chances of success depending on where they live. It combines new data and analysis on education and training, including achievement at age 16 (Key Stage 4), attainment of A Level equivalent by age 19, access to higher education, take up of apprenticeships and the number of 16-17-year olds not in education, employment or training. The Index also includes the employment rate of young people and new data on net underemployment – the number of young people wanting to work more hours.
Overall the Index shows no clear north south or urban-rural divide in young people's opportunities; instead the differences within regions are at least as large as those between regions. Poverty and deprivation are the clearest predictors of poorer performance in the Index, but even here, there are exceptions.
London's boroughs are the main success story, with Sutton coming first in the Index and a further nine boroughs being in the top 20. This largely reflects outstanding success over recent decades in improving the school and education system in London.
Other key successes include the proportion of young people in Cumbria taking up apprenticeships (more than 4%) and Trafford's high attainment at GCSE and A Level equivalent. Meanwhile, areas such as Bracknell Forest and Surrey have scored well on the employment and net underemployment measures.
In contrast, Nottingham is bottom of the overall list and some areas score poorly on individual measures. For example, apprenticeship take up is less than 1% in some London boroughs while areas like Hartlepool and Telford and Wrekin have relatively low employment for young people and high net underemployment.
The Index rankings are driven by the strength of local economies, socioeconomic factors and national policies, as well as local services. They reflect education and employment outcomes for young people living in particular areas, not just the success of those local education authorities.
Stephen Evans, chief executive, Learning and Work Institute said, "Our new Youth Opportunity Index shows that young people's life chances are directly affected by where they live. This is a basic unfairness and this new report show where efforts need to be focused. London may be the biggest success story, but there are success stories in every region.
"The Index shows how education and employment outcomes vary across the country and identifies the key opportunity gaps. We hope that it will help local authorities and others to prioritise their focus and target their policy efforts to ensure all young people get a good start and fair chance in life."