Institutes of Technology Application Bid Success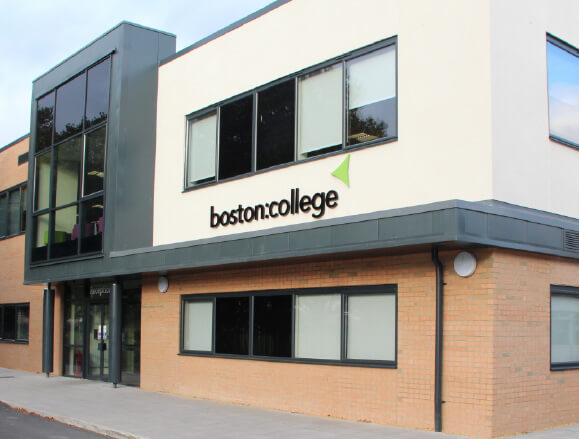 Boston College, in conjunction with regional education providers, is pleased to announce that it is part of a successful application to the Institutes of Technology and is progressing to the pre-award stage for the Lincolnshire Institute of Technology (LIT).
Led by The University of Lincoln, the LIT will be a landmark institution creating a step change in the skills provision and productivity of Greater Lincolnshire, involving over £41m of investment. The £14.9m sought from the Department of Education as capital funding will leverage £26.3m of additional investment through LIT partners.
With dedicated facilities proposed in Boston, Grantham, Grimsby, Holbeach, Lincoln, Scunthorpe and Riseholme, the LIT will be an integrated network of prominent centres located at the heart of agri-tech, food manufacturing, engineering, energy, and digital sectors it will serve. Over three-quarters of the LIT courses will be brand new and will radically reduce the distance that learners have to travel.
Boston College Principal and Chief Executive, Jo Maher, says, "We are delighted to be part of such a prestigious bid and collaborating with our outstanding partners has been a pleasure. This bid complements our new Engineering, Manufacturing and Technology (EMAT) centre and further strengthens our intent to be among the best colleges in the country, providing for the needs of our learners, employers, GLLEP and the regional economy."
It is anticipated that by its fifth year the LIT will be training over 1800 people per year, and its graduates will contribute £36.6m per year to the productivity of Greater Lincolnshire. In Boston, the College already has significant engineering training resources linked to the development of the new EMAT centre, supported by GLLEP funding. It is proposed to refurbish and repurpose an existing building to accommodate the new range of training courses on the College's Skirbeck Road campus.
Clive Gibbon, Boston Borough Council's Economic Development Manager, said: "We were extremely pleased to support this bid and it is hugely exciting to know that it has progressed this far. Recognising the need for this type of skills development is vital to enabling Boston Borough Council, working closely with Boston College, to really engage and harness the immense talent both locally and regionally and shape and nurture a future workforce that will position us as an economic area of excellence."
The College is now looking forward to working closely with The University of Lincoln, partners and the Department for Education to ensure success at the pre-award stage.