#HelloYellow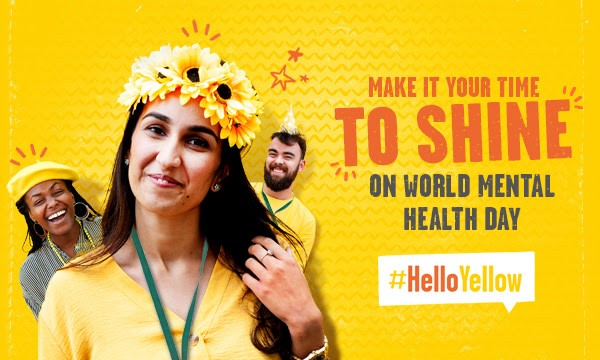 World Mental Health day is an opportunity to raise awareness of mental health issues and advocate against social stigma.
To support this important day of awareness Boston College took part in the #HelloYellow campaign. Organised by the charity 'YoungMinds', their goal is to ensure that all young minds are supported and empowered, whatever the challenges. The charity also ensures the best possible mental health support as well as building resilience for the future.
Taking place on World Mental Health Day, Thursday 10th October, College students and staff were encouraged to support young people's mental health by wearing something yellow and providing a small donation to the charity.
Some course areas also took part in a competition during tutorials to find the best dressed yellow classroom. As well as supporting the #HelloYellow campaign, student also had the opportunity to express their feelings by filling in speech bubbles with what they're happy or grateful for. These were then displayed around the campus to promote a positive and bright environment.
To find out more about the charity YoungMind, visit www.youngminds.org.uk