Exciting opportunity for College students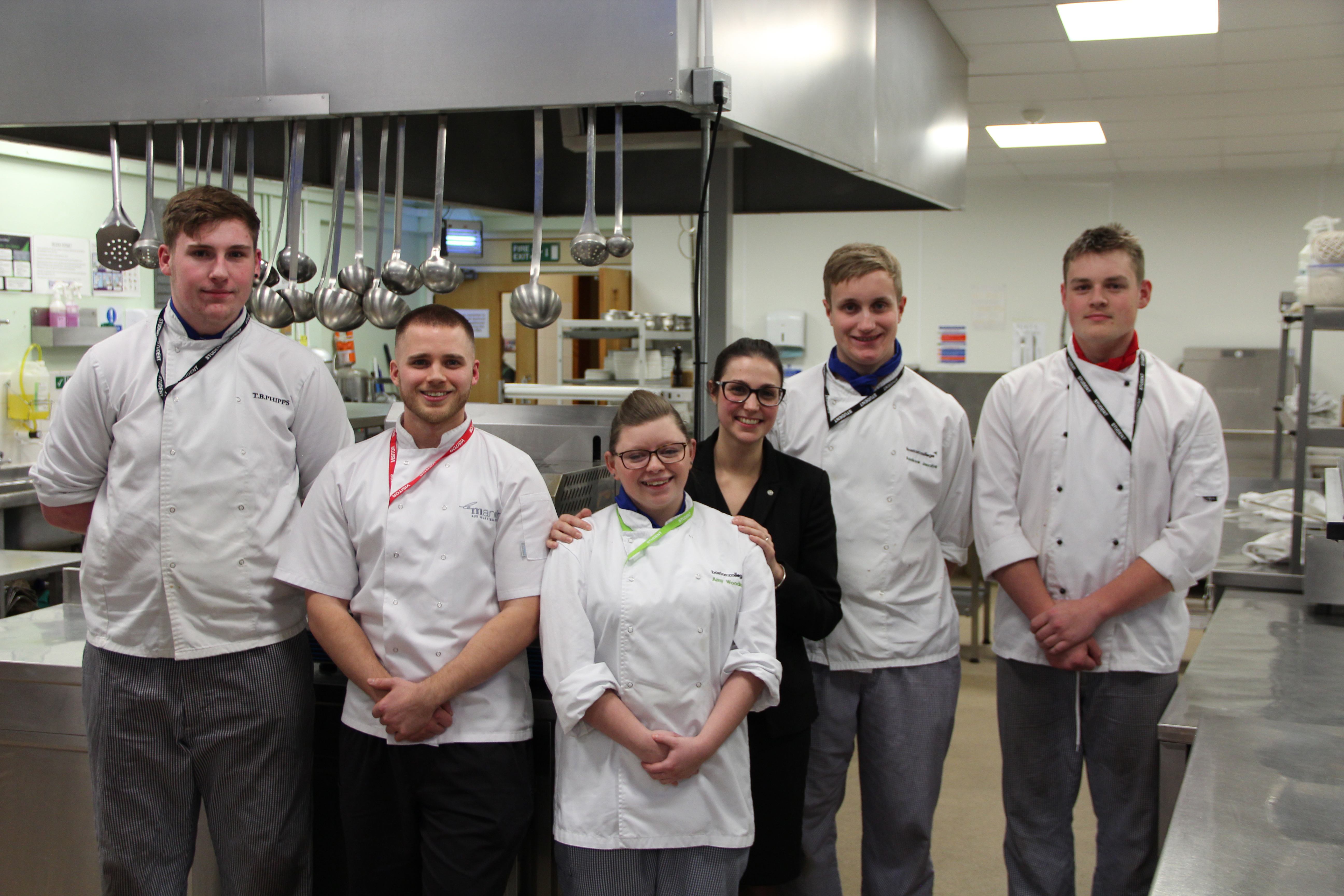 Boston College's Catering and Hospitality Department was excited to welcome Bradley Cross and Karen Gruet from Le Manoir aux Quat'Saisons hotel and restaurant on Thursday 17th January. Created by Raymond Blanc and holding two Michelin stars (something which been maintained since 1984), Le Manoir is situated just outside of Oxford and offers accommodation and fine dining to its guests as well as running cookery and gardening schools.
Senior Sous Chef Bradley and Assistant Restaurant Manager Karen had lunch in the College's Lime Restaurant before spending time speaking to catering learners to give them a flavour of what it is like to work at such an elite establishment. Five lucky learners were also given the opportunity to take up five days of work experience at Le Manoir, so they can participate in all that goes in to producing outstanding food and customer service.
Amy Woodman, one of the learners selected for this opportunity, said "I am looking forward to gaining more experience and developing finer skills. I am most excited about getting into the main kitchen!"
Karen Gruet said "During the work experience learners will be given a mentor and will get the opportunity to work in every area of the kitchen. Once they put on our uniform we will be preparing them for their future careers. It will be good for them to feel the pressure of a real working hands-on kitchen while learning the skills related to industry."
Go back...