Celebrating T Levels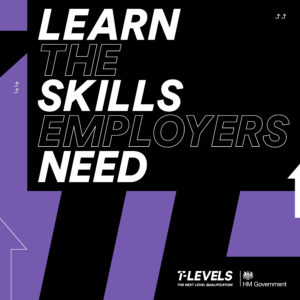 Monday 10th –  Friday 14th October marks national T Levels week. From September 2023 Boston College will be offering these new qualifications to students with a course in Engineering.
T Levels are qualifications for 16-to 19-year-olds, taken after GCSEs. They are broadly equivalent in size to three A levels and focus on technical and vocational skills. They can help students into skilled employment, higher study, or apprenticeships.
These pioneering new qualifications have been designed in collaboration with leading employers to provide the skills that businesses across the region need. The subject areas on offer reflect some of the top business growth areas such as digital skills, health and social care, construction, and engineering.
T Levels are unique as they combine classroom study with industry placements so that young people gain valuable work experience in their chosen sector. Many local businesses embracing T Levels as a great way to bring in new ideas and the latest skills, and a new way to find, nurture and secure young talent.
For more information on our Level 3 Maintenance, Installation and Repair for Engineering and Manufacturing T Level Technical Qualification, visit our Open Event this Thursday (13th October).