Plumbing Department Names as Approved Training Centre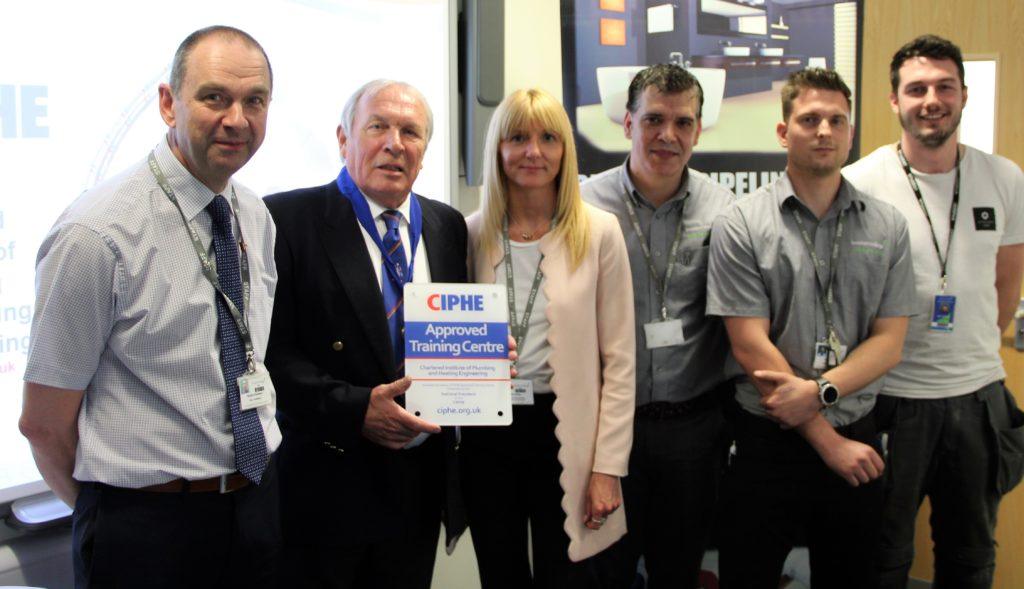 After a long working relationship with the CIPHE, Boston College were approached with the opportunity to put forward an application to become an approved training centre.
After a nervous wait, the application was successful and the National President of CIPHE, Geoff Westall EngTech MCIPHE RP, visited College to present the Plumbing department with their certificate of recognition.
As an approved training centre, Boston College will now benefit from industry professional knowledge and industry career advice from CIPHE. The recognised institute are also offering the departments apprentices free industry membership for a year.
Sergio Afonso, Boston College Plumbing Lecturer said, "We would like to say a big thank you to CIPHE for recognising Boston College as an approved training centre. We are very proud to have the support of the only industry body that offers individual​ professional recognition for the plumbing sector."