'Love Our Colleges' campaign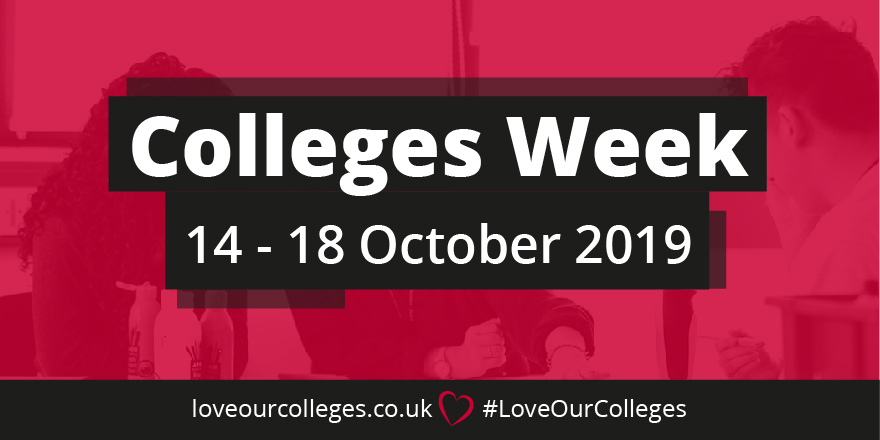 Following on from the success of last year's 'Love Our Colleges' campaign, Boston College is dedicating 14 -18 October to Colleges Week 2019 and highlighting the amazing work colleges do and why long-term term investment is crucial for our future.
In a decade of austerity, over a million opportunities for adults to train and re-train have been lost every year and 16-18 year olds are now receiving 10 hours less per week in teaching and support than their counterparts in other countries. The government has committed to colleges in recent months but this must be followed by sustainable, long term funding.
Boston College is at the heart of its community, working with businesses and helping to educate and train many young people and adult learners each year. Despite this, Boston College alongside every other college in the country has had to deal with an overall cut of 30% to funding over the last decade. September's spending review needs to recognise this by significant new investment in colleges, including:
• A cash injection of £450m for 16-18 education
• A boost of £250m for adult education and training
• New capital investment of £240m for IT, new kit and equipment and to reflect the growing numbers of young people studying in colleges.
Boston College is a key supporter of the 'Love Our Colleges' campaign launched by the Association of Colleges (AoC) in partnership with UCU, Unison, NEU, GMB, ASCL, TUC and NUS calling for longer-term funding in further education.
David Hughes, Chief Executive of the Association of Colleges, said, "The spending review is an early opportunity for the Prime Minister to show he meant it with his pledge to invest in further education and skills. There are many funding and policy challenges to grapple with across government, mostly needing highly skilled, well educated workforces to deliver for our economy and country. Despite educating 2.2 million people every year, including more than 600,000 16 to 18-year-olds, colleges have been neglected in recent years. Next month is an opportunity to change that and to improve the life chances of millions of people."
For more information and to find out how to support the campaign, visit loveourcolleges.co.uk