Investment in Adult Education within Spalding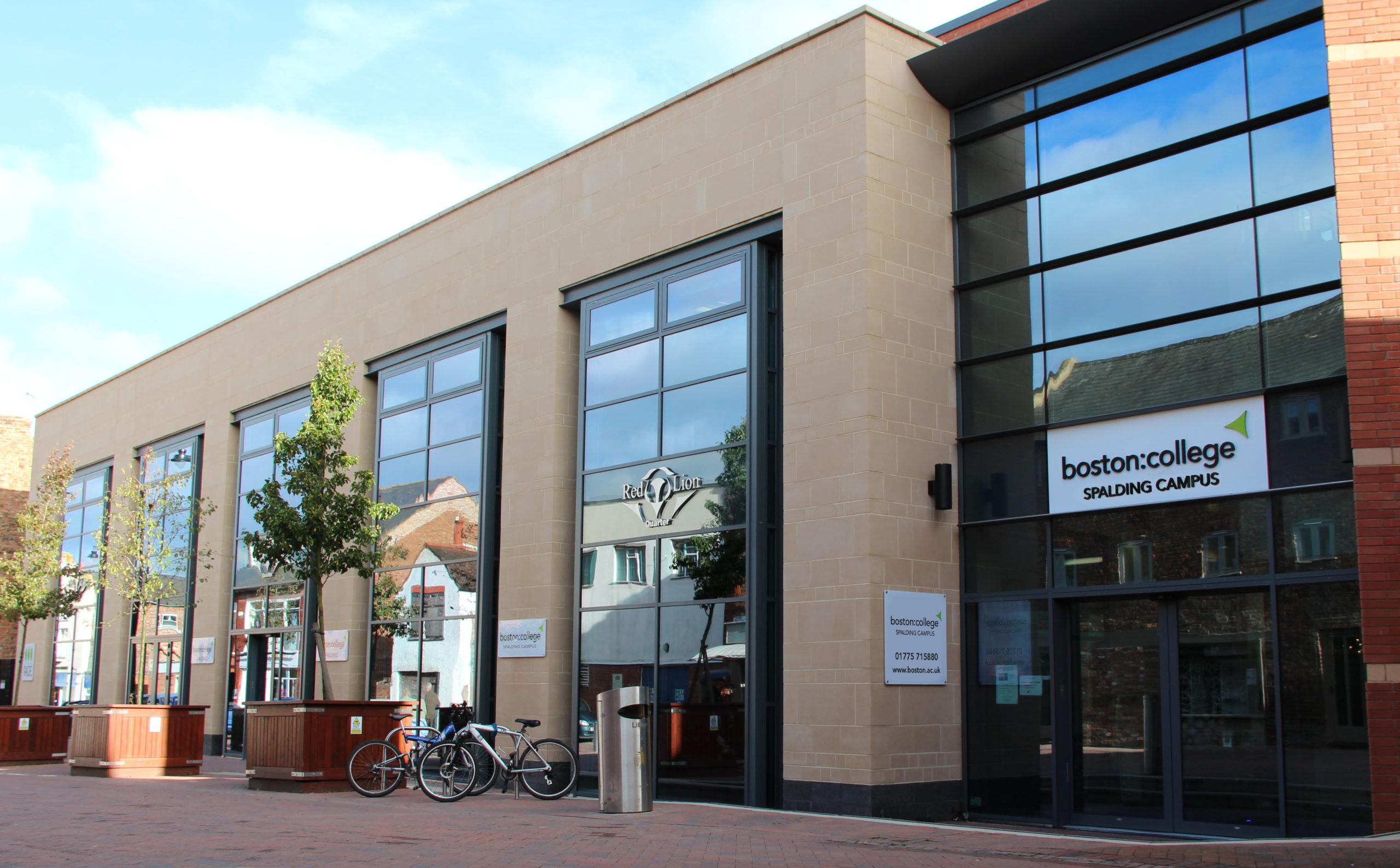 Last year, Boston College invested over £200,000 into its Spalding Campus, supporting plans to expand and develop the delivery of Higher Education in the area.
The investment saw the development of a large lecture room, two classrooms, a breakaway study room and social area, specifically purposed to support adult education. The College's vision for growing Higher Education within Spalding is to offer higher level qualifications to the local community, inspiring and enabling them to pursue and develop their career aspirations.
The College has worked closely with Spalding Town Library, who are fully supporting the opportunities available to students and the College's plans to expand the Higher Education provision within the town. The development is a major boost for the local community, making Higher Education and adult learning more accessible to all.
Boston College's Higher Education Manager, Gill Bush said, "Our students tell us it is important for them to have the opportunity to study locally, in small groups with support available from tutors." Gill continued, "Offering Higher Education in Spalding will help school leavers and adults to progress with their studies without the need to change their lifestyle."
The College has also continued to develop its valuable partnership with the University of Derby. Starting in 2018 offering a BA (Hons) Education Studies, the current offer of courses has expanded to include Postgraduate Certificate in Education Post 14 (Education and Training), Business BA (Hons) and an Education Studies BA (Hons) Top-up.
The current provision for the Spalding Campus in 2020 also includes the option to study, a Children and Young People (Teaching Assistant) FdA as well as Higher National Diplomas in Business and Public Services.
Further to these qualifications, the College also offers a wide range of HNDs in subjects such as Art and Design, Computing, Engineering, Fashion and Textiles, Music, Performing Arts, Media, Graphic Design, Photography and Sport at its campuses in Boston.
Visit our University Courses page for full course information and to apply for September 2020 or contact the College's Spalding Campus directly on 01775 715880 for further details or to book a free and impartial careers advice appointment.