Apprenticeship Achievement Rates Smash the National Average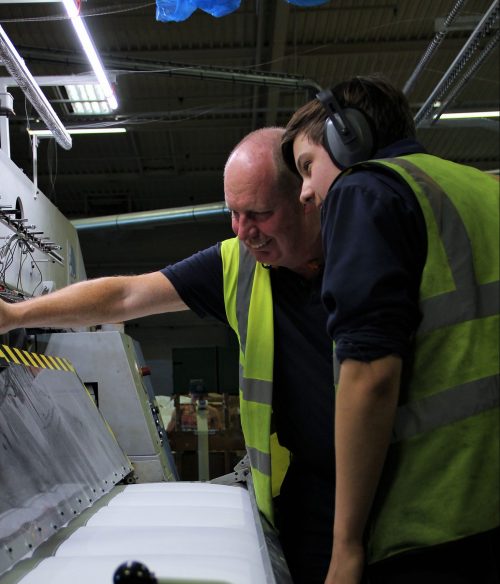 The results from the tables, released by the Department of Education, show that Boston College's Apprenticeship performance is very strong, placing it in the 90th percentile for achievement rates, over 10% above the national average.
Boston College focuses on achievements and continuous improvement and has celebrated many successes over the past two years. In 2017, the College retained its 'Good' Ofsted rating, recognising our commitment to employability and career progression as well as the consistent increase in achievements.
Vicki Locke, Boston College's Vice Principal – Curriculum and Quality said, "As a college we are passionate about providing a brilliant learning experience for all our learners and ensuring the very best in quality and standards. This was confirmed by Ofsted when they visited in November 2017, agreeing we had maintained the high standards of provision found at the last inspection and commending the high quality of our Apprenticeships at Boston College stating that – a substantially higher proportion of Apprentices achieve their qualifications than in other providers."
The College currently has over 400 Apprentices successfully working for employers within Lincolnshire and offers Apprenticeships in Accounting, Animal Care, Beauty Therapy, Bricklaying, Business, Carpentry and Joinery, Catering and Hospitably, Computing, Construction, Early Years, Electrical, Engineering, Graphic Design, Hairdressing, Health and Social Care, Motor Vehicle, Plumbing, Sport and Teaching.
The Principal and Chief Executive at Boston College, Jo Maher is delighted with the results and added, "I am extremely proud of the staff team who have delivered an exceptional Apprenticeship performance, placing us amongst the top 10% of colleges nationally. We could not achieve these heights without the support of our employer and delivery partners who continue to work with us to develop Lincolnshire's best Apprenticeship talent."
For more information on Boston College Apprenticeships, visit the 'Apprenticeships' page or call our dedicated Apprenticeship Team on 01205 313238.