Be Fantastic Without Single-Use Plastic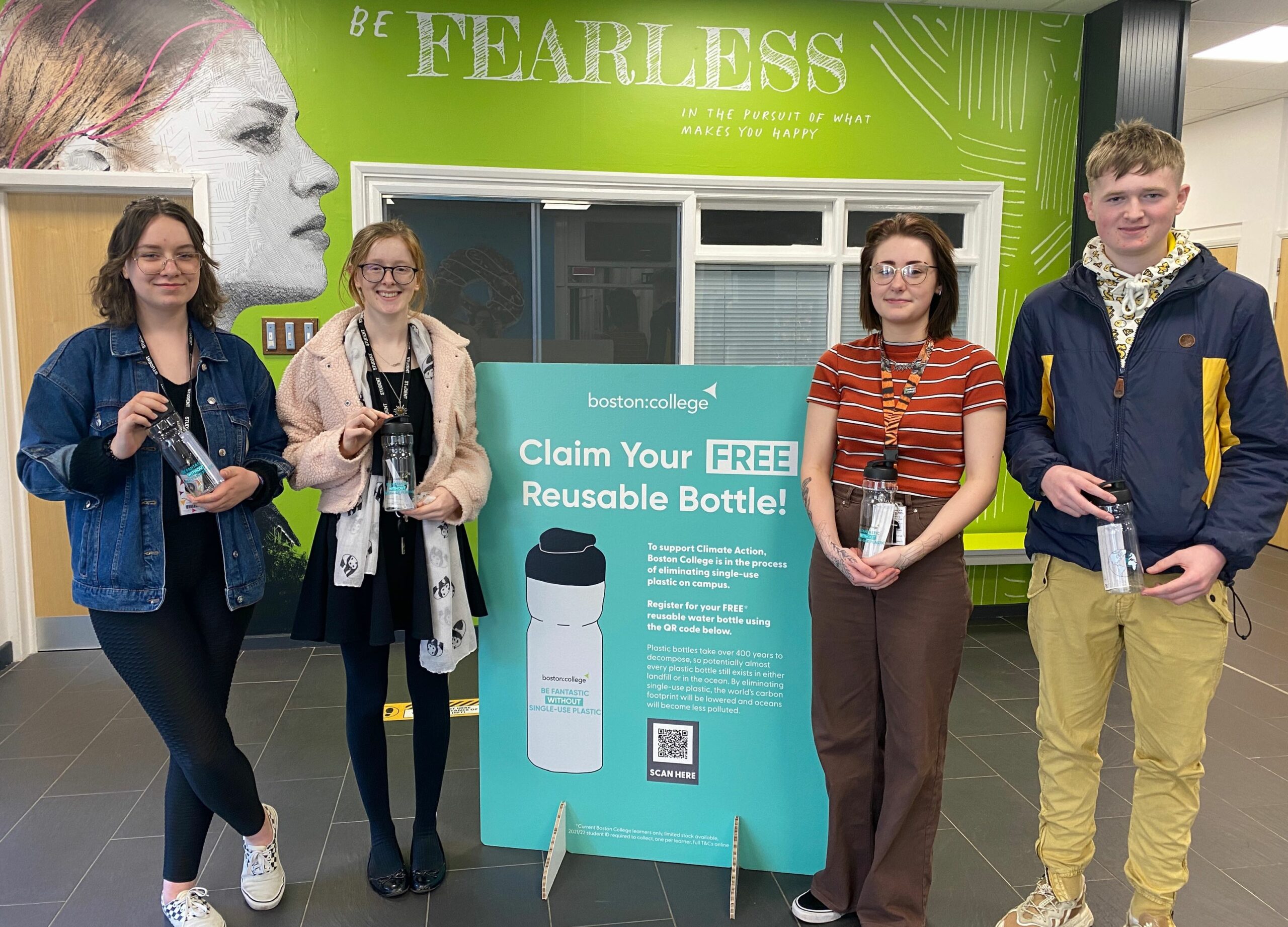 To support Earth Day 2022, and to become a greener college, Boston College has given away 500 free reusable water bottles to learners.
With Climate Change potentially becoming irreversible by 2030, the theme of this year's Earth Day is 'Invest in Our Planet. What Will You Do?', with the College focussing on eliminating single use plastic, in particular plastic bottles.
It can take over 40 years for a plastic bottle to decompose – to support the elimination of single use plastic, the College has increased the number of water fountains around all campuses and stopped selling single-use plastic bottles, and to encourage learners to start using reusable bottles, the College gave away 500 water bottles. The bottles were given away on a first-come-first-serve basis, with learners only having to register their details and collect their bottle during the week leading up to Earth Day. The bottles were branded with the College's 'Be Fantastic Without Single-use Plastic' message.
Those learners who collected their bottle from the Rochford campus, also had the opportunity to sign the Climate Action pledge wall with one action they are going to do to support Climate Change. The pledge wall was created as part of a real-life work experience brief by Level 2 Carpentry and Joinery learners. The earth within the pledge wall was then painted by Art and Design learners who painted it to represent how the earth is heating up due to Climate Change.
The Earth Day campaign message was also supported by Travel and Tourism learners, who designed thought-provoking posters relating to Climate Change, which are currently being displayed in the College Atrium.
For more information on the College's Climate Change plans, please visit the Climate Action page.