Dan Digori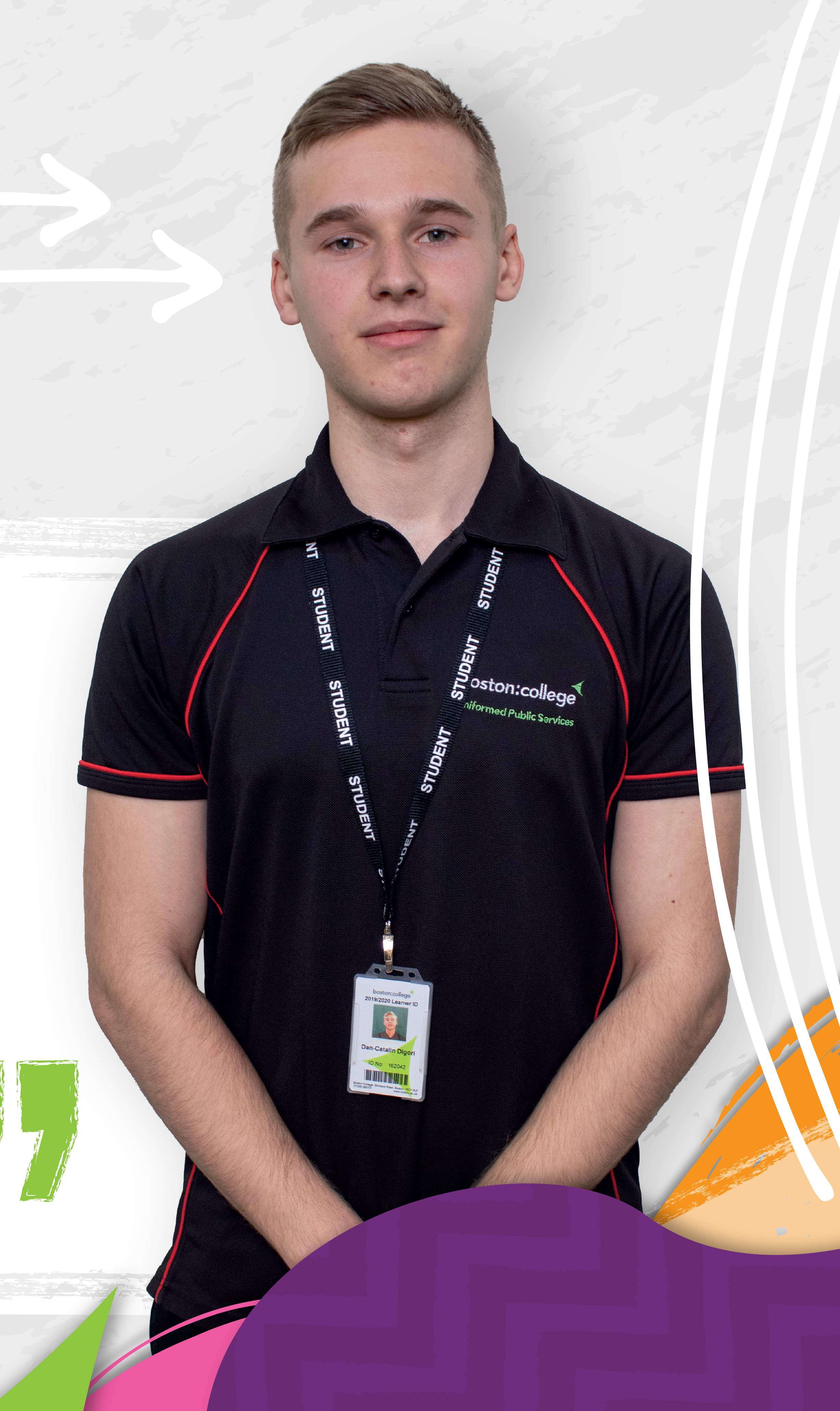 Age: 18
Studying: Public Services Extended Diploma Level 3
Previous School: International School Student
The College has helped me to progress from an Entry Level ESOL course all the way up to studying a Level 3 Uniformed Public Services course. I have also had the opportunity to gain qualifications in English and Maths. The College has improved my confidence and I am now looking to progress onto University.
The course is very interesting. We take part in theory topics which include law and politics as well as practical adventure activities such as rock climbing, skiing and water sports. All our practical work is assessed and forms part of the course itself.
I have also taken part in Police operations, where I gained a very good insight into the police force, as well as taking part in events which help our local community.
Once I finish College, I would like to progress to university to study law and criminology.