Darren Bevan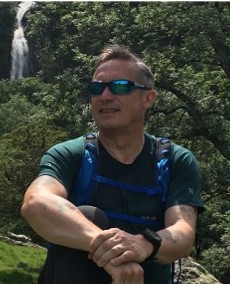 ABOUT YOU…
What University Level course do you teach?
I currently teach the Marketing Across Cultures module on the Level 6 Business Management BA (Hons) Course
What is your background experience?
I have almost 30 years of working in the private sector business environment in a number of different commercial roles. This experience often means that when working with students I am able to bring to life many of the theories and models discussed during the module, thus adding context and reality to student learning.
My qualifications include Doctor of Business Administration (DBA-ongoing) University of Derby,
Master of Business Administration (MBA) Durham University, Strategic Marketing – Cranfield University, Professional Certificate in Management – Open University, Specialist Industry Educator – Bishop Grosseteste University and Certificate in Education (CertEd – ongoing) Boston College.
ABOUT YOUR COURSE…
What is the best thing about the course you teach?
The students are just great – always open to new learning and equally happy to challenge back when they feel necessary.
What key skills do your students learn that they can use within employment?
Students learn how take key cultural analytical tools and use them to good effect across the cultural boundaries which exist around the world.
What career routes can your students go into after completing their University Level course?
Understanding the differences between cultures and having the ability to analyse and present credible proposals for the development of business overseas is a hugely valuable skill in a large number of industries in both the private and public sectors as well as the evolving 'Third Sector'. Career choices are therefore expansive.
Why would you recommend studying a University Level course at Boston College?
It works perfectly for the students in terms of fitting study into the rest of their already busy lives.