Adam Winyard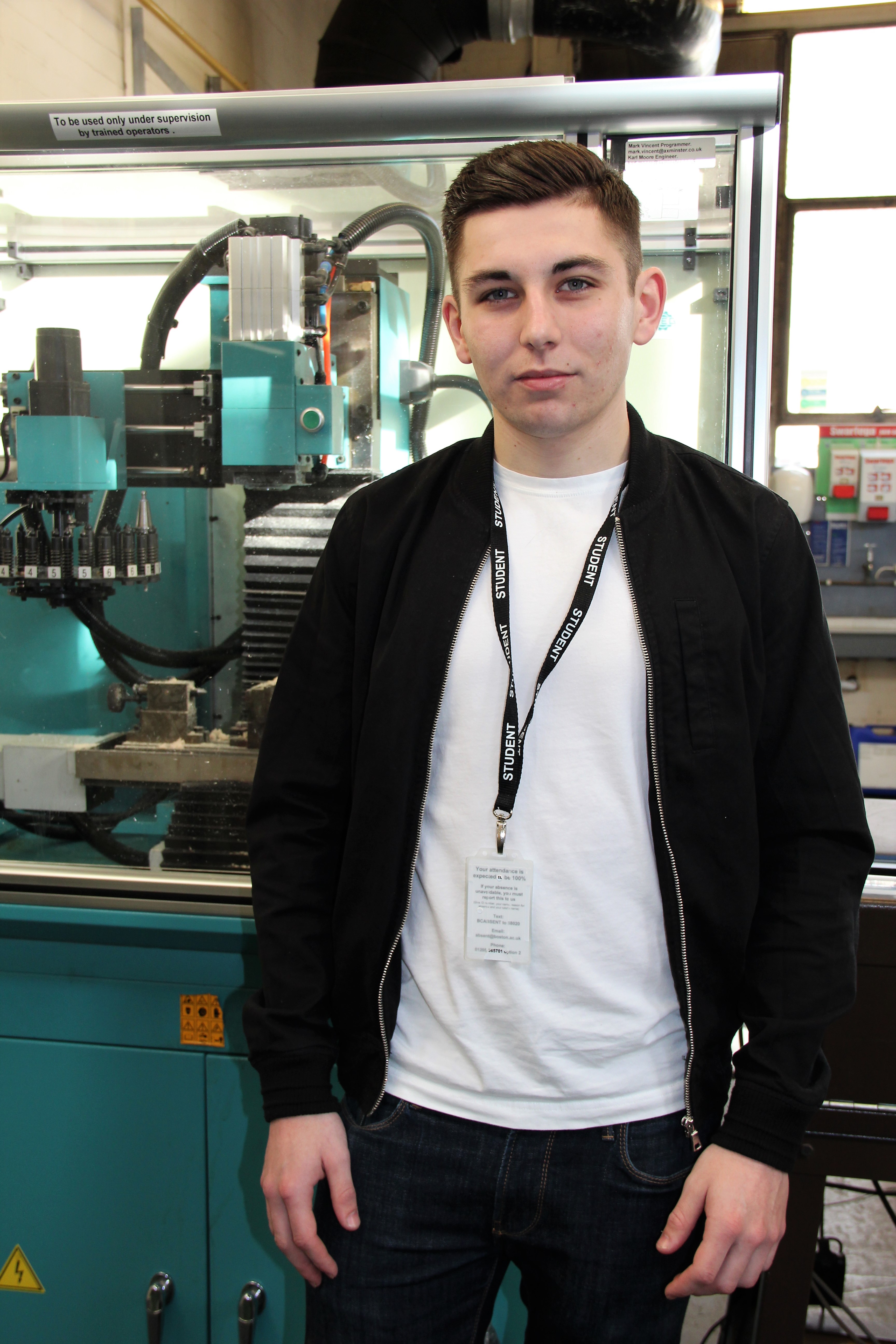 I decided to study an apprenticeship at Boston College as I wanted to increase my hands on experience before going into the industry full time. I now study at college one day a week where I work on my assignments and CAD, and work at Winyard Engineering four days a week where I complete my practical units.
I've gained so much experience from my apprenticeship, it has prepared me for full time work and I feel more independent. I've also be able to take on more since becoming an apprentice. My assessor visits me three times a year at my placement to assess my practical skills. The lecturers are also great, I couldn't ask for more.
My one word to describe Boston College would be…committed
Go back...