Lennart Schramm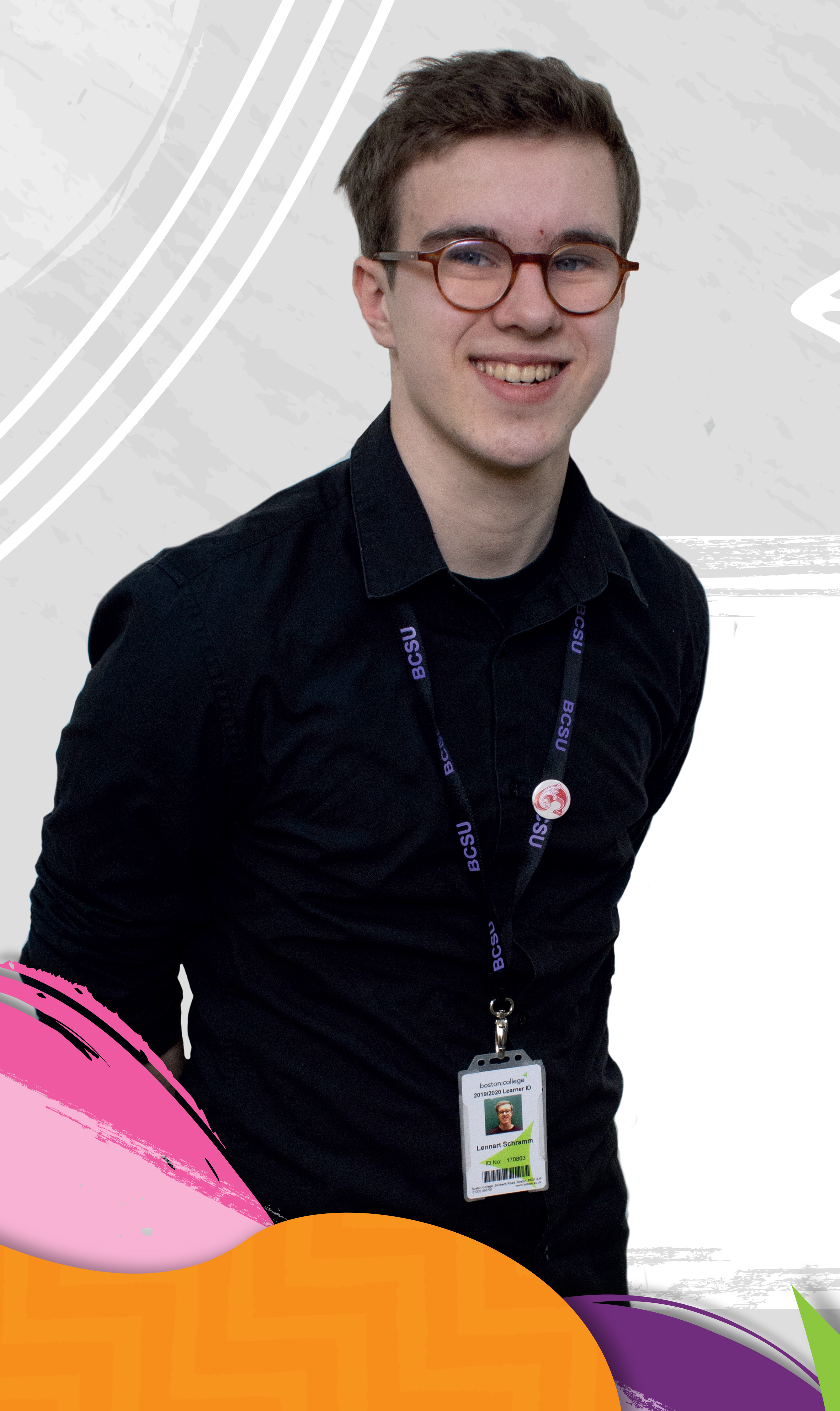 Age: 20
Studying: Creative Media Practice National Extended Diploma Level 3
Previous School: International Student
I am currently taking a gap year from education in Germany and decided to study at Boston College to enhance my professional practice and develop language skills. It is a great experience; I learn a lot every day and it will definitely help my career aspirations. The small group that I learn in makes the course feel very personal and I have never had such an experience whilst learning.
The opportunities that are possible and available at the College are broad and varied and I like living in the halls of residence. I get to meet a lot of different learners and learn a lot about different cultures.
Once I finish College, I will return to Germany to further my education.