Maciej Rosik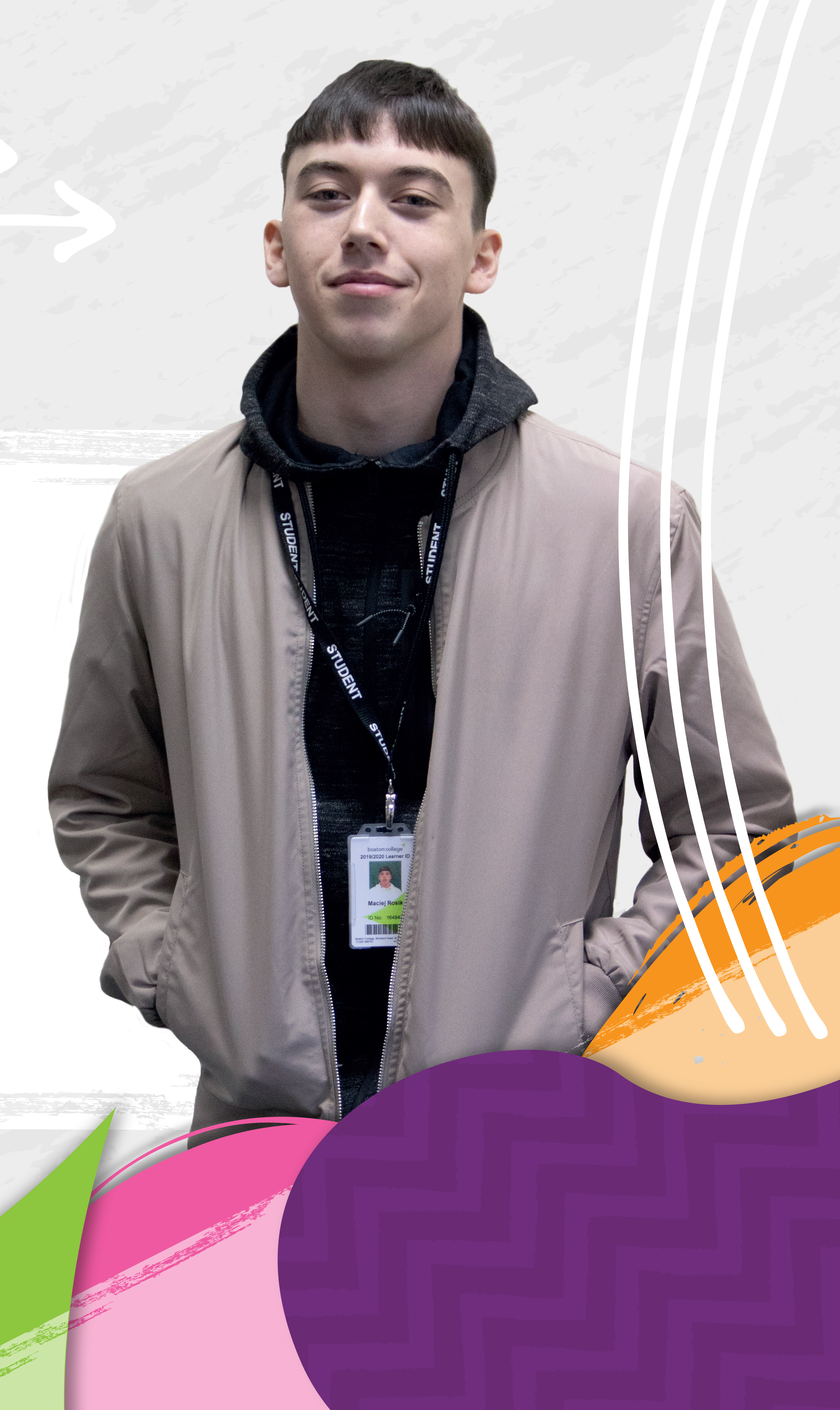 Age: 17
Studying: A Levels – Maths, Statistics and Law
Previous School: Thomas Middlecott Academy
The A Level options at Boston College suited me a lot more than those of my school's Sixth Form.
I'm currently studying Maths, Statistics and Law. The learning style is more independent, which is a great steppingstone for university. I've also had the opportunity to make friends with international learners from all around the globe.
Once I finish College, I want to continue my studies within Accounting and Finance at university with the idea of becoming a Financial Manager or Accountant.
Go back...