Build Your Confidence with Numbers
---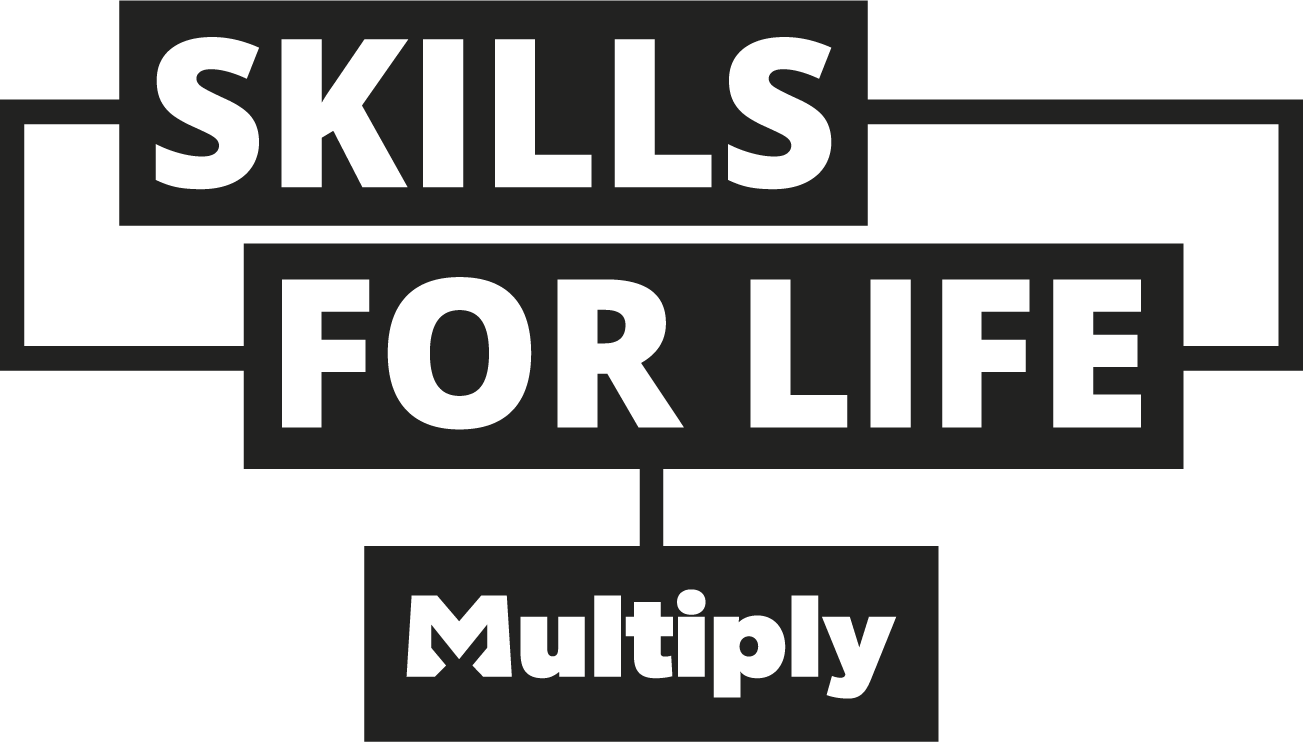 Brush up on your everyday numeracy skills with Multiply - whether you need help in managing your bills, budgeting or you want to improve your potential at work, Multiply offers easy to access FREE numeracy courses that can help you with your maths skills and help you become more confident.
If you are aged 19 or over and don't have a maths GCSE at grade C (or equivalent), Multiply is available to you!
Check your own or another person's numeracy with the Multiply quick quiz:  Take a quick numeracy quiz (riddle.com)
Location Key
BC | Boston Campus (Rochford)
BM | Blenkin Memorial Hall
PPPC | Peter Paine Performance Centre
SC | Spalding Campus
HC | Horncastle Campus
RR| Reading Rooms, Holbeach
October 2023
Come along and create a showstopping Autumnal centrepiece with our Multiply Pumpkin Flower Arrangement Workshop!
Within this Halloween Flower Workshop, you'll learn how to create the perfect Halloween Flower Arrangements to showcase in a fresh pumpkin and brush up on a few maths skills to help you continue to create lovely floral decoration for sale or use at home.
The course is FREE to those who are eligible, and everything is provided, you even  get to keep your dried flower arrangement.
Attendance: Halloween Decoration will take you 2 weeks to complete. Starting on Monday 9th October 2023, 6:00pm – 8:00pm or Thursday 12th October 2023, 10:00am - 12:00pm at our Horncastle Campus
Do you want to know how to get the most from your Air Fryer. From costing up healthy family meals to getting the timings right.  Come along to our Monday classes for 5 weeks and learn how to use an Air Fryer. Take home the meals you prepare too.
Attendance: This course will take you 10 hours to complete over 5 sessions. Starting Monday 2nd October September 2023, you will study 10:00am - 12:00pm at the Reading Room, Holbeach
February 2024
Why not join our beginners short course learning how to start using basic spreadsheets with MS Excel to help you manage your money and budget. This is suitable for Learners that have not really used spreadsheet to help them manage their money.
Attendance: This course will take you 8 hours to complete over 4 sessions. Starting Thursday 22nd February 2024, 1:30pm – 3:30pm at our Spalding Campus
Do you want to work in the food production? Then why not brush up on key number skills you may need from ratios, weights, cost control, checking payslips and rotas.
Out short course will introduce you to the basics you will need and give you the confidence to progress further in your career.
Attendance: This course will take you 8 hours to complete over 4 sessions. Figures for Food Production is available at both of our Boston and Spalding campuses, on the below dates and times:
Boston Campus (Rochford)
Tuesday 20th February 2024 10;00am – 12:00pm
Spalding Campus
Friday 23rd February 2024, 9:30am – 11:30am
Distance Learning with Multiply
We also offer an extensive list of Multiply distance learning courses.
These are courses that can be studied at home via our online learning platform, at a time and pace to suit you.