Boston College's Governing Body is made up of a group of people from a variety of different sectors of the local community as well as College staff members and current students.
---
The College Governors make an important contribution to the life of the College and its students, helping to ensure that it is well run and meeting the needs of the local community.
Peter Cropley, Chair of Corporation
Retired Solicitor and Insolvency Practitioner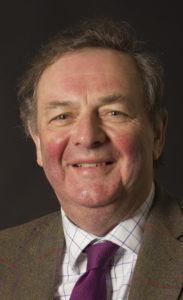 Peter is the Chair of Corporation and also a member of the Finance and Resources Committee and Search and Governance Committee.
He was born and still lives in the Boston area. He attended Boston Grammar School and then studied Law becoming a Solicitor in 1970 and also from 1986, a licensed Insolvency Practitioner. He was the Senior and Managing Partner at Chattertons Solicitors until his retirement in 2010.
Nick Worth, Chair of Search and Governance
South Holland District Councillor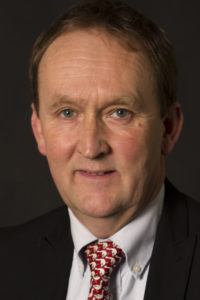 Nick has been a South Holland District Councillor for 16 years, 12 as Deputy Leader and currently holds the Economic Development portfolio, which covers infrastructure, inward investment and skills.
Nick is also an Executive Member on Lincolnshire County Council with a portfolio covering Heritage, Culture, Libraries, Registrars and Coroners Service. Nationally Nick sits on the Local Government Association's Safer and Stronger Board and is a LGA accredited Peer Mentor.
Nick joined Boston College Board of Governors in December 2015 and is the Chair of the Search and Governance Committee.
Ann Savage
Former Group Technical Director,
Bakkavor

Ann was born in Stockport and has moved around the UK with work, settling in Spalding in 2002. Ann studies with the Open University and was Group Technical Director of Bakkavor before retiring. She is a member of the BOD of Marel and does consultancy in the Food Industry.
Ann is a keen equestrian and has represented Great Britain at the Icelandic Horse World Championships. She is also a supporter of Farm Africa, helping African farmers build sustainable businesses.
Andy Atkin
Director, Bulley Davey Chartered Accountants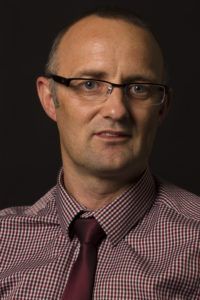 Andy is a Director at Bulley Davey Accountants, heading up their Spalding Office. Having lived in the area his entire life, Andy attended Spalding Grammar School. before ultimately gaining his degree in Accounting and Finance and qualifying as a Chartered Accountant in 1997.
Andy is on the Audit Committee and in his spare time is a keen golfer and avid football fan.
Ben Webb
Boston College Programme Area Manager for Motor Vehicle and Engineering
Ben was born and raised in Leeds but moved to Boston when he was 14 and joined Boston Grammar School. His love of sports drove him to leave school and join the Sports Department at Boston College on the Level 3 National Diploma for two years. 
After graduating from Bedford University with a degree in Sports and Exercise Science, Ben joined Boston College in 2006 as a Learning Support Assistant. This soon developed into a teaching and Advanced Practitioner role within the very successful Quality Team. 
Ben's current role is now Programme Area Manager for Motor Vehicle and Engineering based in the College's brand new EMAT Centre. 
Chris Pett
General Manager, Mastenbroek

Born in Boston and attended Queen Elizabeth's Grammar School, Horncastle followed by a HND in Business Studies at the then Sheffield Polytechnic. Chris is now the General Manager for the Boston based engineering and manufacturing business Mastenbroek Ltd, he has a keen interest in seeing the next generation of engineers and technicians trained with the necessary skills for a high skills Lincolnshire economy.
Chris is the Vice-Chair of the Standards Committee.
David Earnshaw
Parkinson Harness Technology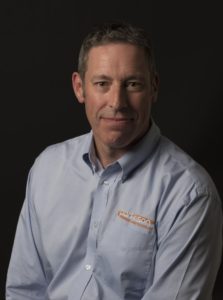 David graduated within an Engineering Degree from Bristol University in 1987 and since then has been working in the UK manufacturing sector. Starting at the BMW factory that now produces the Mini in Oxford, David worked at a various automotive and FMCG companies before moving to Lincolnshire in 1997 to take over the running of what was to become Parkinson Harness Technology.
David has played a variety of sports at club level and still cycles regularly although these days he tries to avoid situations that are likely to result in falling off. He is also a Parent Governor at the Primary School that his daughter attends.
Gerry Tawton
Chartered Accountant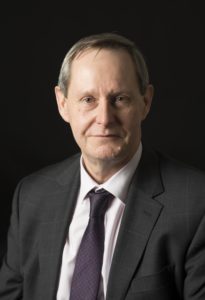 Born in Cardiff, Gerry is a graduate in Economics and is a Chartered Accountant. With over 30 years' experience, he has held senior finance roles in companies, both UK based and multi-national, in a variety of industry sectors.
Gerry has lived in Boston for more than 10 years and prior to being a Governor and sitting on the Finance and Resources Committee, he was a member of the local Chamber of Commerce.
Heather Lee
Head of Human Resources, Lincolnshire Co-op
PHOTO COMING SOON
Heather is Head of Human Resources for Lincolnshire Co-op, a Fellow of the Chartered Institute of Personnel and Development and has built a profession career in Human Resources and Learning & Development including FTSE 100 companies. Heather has a degree in Economics from the University of York and also an MBA.
Heather is Lincolnshire born and bred and has a range of experience as a Secondary School Governor, Chair of Governors, charity Trustee and was a founding member of the Greater Lincolnshire Employment and Skills Board, representing the business community and the GLLEP on the Area Review for Lincolnshire.
Helen Mather
Practice Manager at Spalding Community Hospital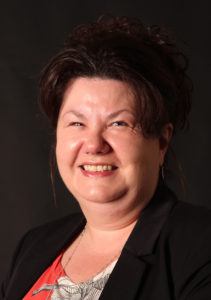 Helen was born in Nottinghamshire and moved to the Boston area in 2000. Having previously worked in the NHS and in private training consultants. From August 2019 Helen moved back to the NHS and is now working within the Lincolnshire Community Health Service Trust of the NHS as Practice Manager at Spalding Community Hospital.
Qualified for over 15 years in HR and L&D and 20 years in Management Helen is also an elected member of the Chartered Institute of Housing and the Institute of Training and Occupational Learning as well as an ACCAS qualified mediator. 
She is a member of the Standard Committee.
Helen Wright
General Manager, GB Alarms Ltd
Helen is a member of the Audit Committee.
She was born in Donington and attended Boston High School. Helen has worked at the University of Nottingham, Pilgrim Hospital and the Lincolnshire Standard Group so has a very sound knowledge of the local area.
She now helps to run the family owned businesses, primarily George Barnsdale and Sons Ltd and GBSG Ltd.
Kate Folling
Human Resources Director, Metsä Group UK
PHOTO COMING SOON
Kate is the Director of Human Resources for Metsä Group UK, a Boston based timber manufacturing business employing over 300 people locally. A Fellow of the Chartered Institute of Personnel and Development with over 20 years' experience in manufacturing and distribution.
Kate is a self-confessed change-maker, with a passion for helping individuals to flourish and organisations to achieve competitive advantage through people capability.
Michelle Sacks
Deputy Chief Executive, Boston Borough Council
PHOTO COMING SOON
Michelle Sacks is Deputy Chief Executive at Boston Borough Council with responsibility for growth and inward investment with particular emphasis on re-purposing the High Street and creating an environment within the Council and within the Borough of Boston as the place to come and do business. Michelle is also the Council's lead on the Town Deal - working closely with a range of stakeholders to develop ideas and initiatives to generate increased footfall within the town centre.
Michelle is married to Phil and has an 11 year old son, Elliot.
Ruth Catlett
Boston College Health and Social Lecturer
PHOTO COMING SOON
After gaining her HNC at Boston College in 1992, Ruth begin her career in the Health and Social Care industry as a support worker working her way up to care manager specalising with working with service users with learning disabilities and acquired brain injuries. She then went on to become a  National Training Manager, writing and delivering bespoke care training across the sector. Before coming back to Boston College in 2011 as a member of staff to pass on her industry knowledge.More recently Ruth has had 18 months working with people in palliative care and supporting them (and their families) at end of life.
Ruth is passionate about learning and wants to ensure learners at Boston College are receiving first class education.  
New Governors - Profile coming soon
Mollie Plummer
If you would like to contact the Chair of Corporation, you can do so by contacting: c/o Clerk to the Corporation, Boston College, Skirbeck Road, Boston, PE21 6LF