The Boston College Management Team is made up of experienced industry professionals who have many years of experience of working within Further Education.
---
Principal and Chief Executive
Claire has devoted a 26-year career to working in further and higher education. She is passionate about improving people's life chances through the transformational power of education, skills and training. Claire has worked in several successful colleges, initially as a teacher in the creative arts and part time arts technician. She has taught on many different programmes and levels including entry level programmes for students with physical and learning needs, full time further education, adult and community as well as higher education up to master's level. She has written and developed new and innovative courses and qualifications including leading and developing more than a dozen degree courses. She has been a senior leader for 9 years and now honoured to be Principal and CEO of Boston College. She has developed many new and different approaches to educational challenges and embraces the chance to challenge the 'norm.' As a proud mother of three grown up children, she is particularly proud that Thomas, her son with Down's Syndrome, role-models the usefulness of people with educational needs, working as he does in the East Coast family hospitality and retail business that she and her husband run.
Although she started her current college role in the midst of the difficulties of 2020, Claire has made it a priority to build strong, purposeful partnerships with communities and businesses in the region to secure exciting collaborative opportunities including the Towns Deal for Boston. Building a positive, innovative, thriving and supportive college culture has been one of the key drives for staff, learns and stakeholders. 'Always happy but never satisfied' is one of Claire's many maxims for life and therefore we have a college vision of 'Brilliant Today, Better Tomorrow' which encourages positive thinking and continuous improvement.
Claire is also committed to ensuring that Boston College is constantly attuned to its environmental responsibilities and continually seeking ways to ensure that the 'green thread' is woven throughout everything it does and 'is' from curriculum design to our buildings and facilities.
Vice Principal: Curriculum and Quality
Heather has worked in Further Education and Skills, spanning over 22 years. She has taught on many different programmes and levels including entry level programmes for students with physical and learning needs, full time further education, adult and community as well as higher education. Her specialist areas of interest include: emotional intelligence, trauma informed learning, coaching and mentoring; enabling staff and learners alike, to reach their potential.
Heather holds a Master's degree in Education and has extensive senior management experience working in very large general further education and specialist land-based colleges. Her responsibilities have included leading curriculum design and development, performance management, teaching and learning, digital transformation, and quality improvement. She has extensive experience across a wide range of aspect areas including study programmes, adult learning, learners with high needs and the apprenticeship provision. Heather has designed and developed qualifications with a particular focus on Horticulture and Floristry Level 1 Land based qualifications.
Heather is a member of the American Education and Research Association and has worked with overseas academics on trauma informed learning and the impact of social mobility, post Covid-19 recovery.
Heather's current role involves overseeing and having responsibility for the leadership and effective management of performance for curriculum, quality and learner services. A key part of this work is working with colleagues across the College to secure outstanding teaching and learning and high levels of learner success, whilst also delivering an efficient curriculum offer that meets employers' needs.
Outside of work, Heather enjoys skydiving and is working to achieve her skydiving license. She also enjoys spending time with her family outdoors in the open countryside.
Vice Principal: Finance and Corporate Services
Debbie is a CIPFA qualified Chartered Accountant with over 20 years working within a public sector finance function.  Debbie joined Boston College in 2014 on secondment from Boston Borough Council as College Accountant whilst working between the two organisations.  She moved to the College permanently from March 2018 as the Head of Finance, and more recently as Director of Finance. 
Debbie's role of Vice Principal: Finance and Corporate Services involves overseeing the finance function of the College.  She is responsible for preparing annual financial forecasts for the financial strategy, preparing the annual accounts and providing financial advice to the principal, staff and governors.  Other parts of her role include managing the internal and external audits, risk management and liaising with legal representatives.
Outside of work Debbie enjoys spending time with her husband and two children, going to the gym and running.  Weekends are often spent at the side of a football pitch watching her son and socialising with friends and family.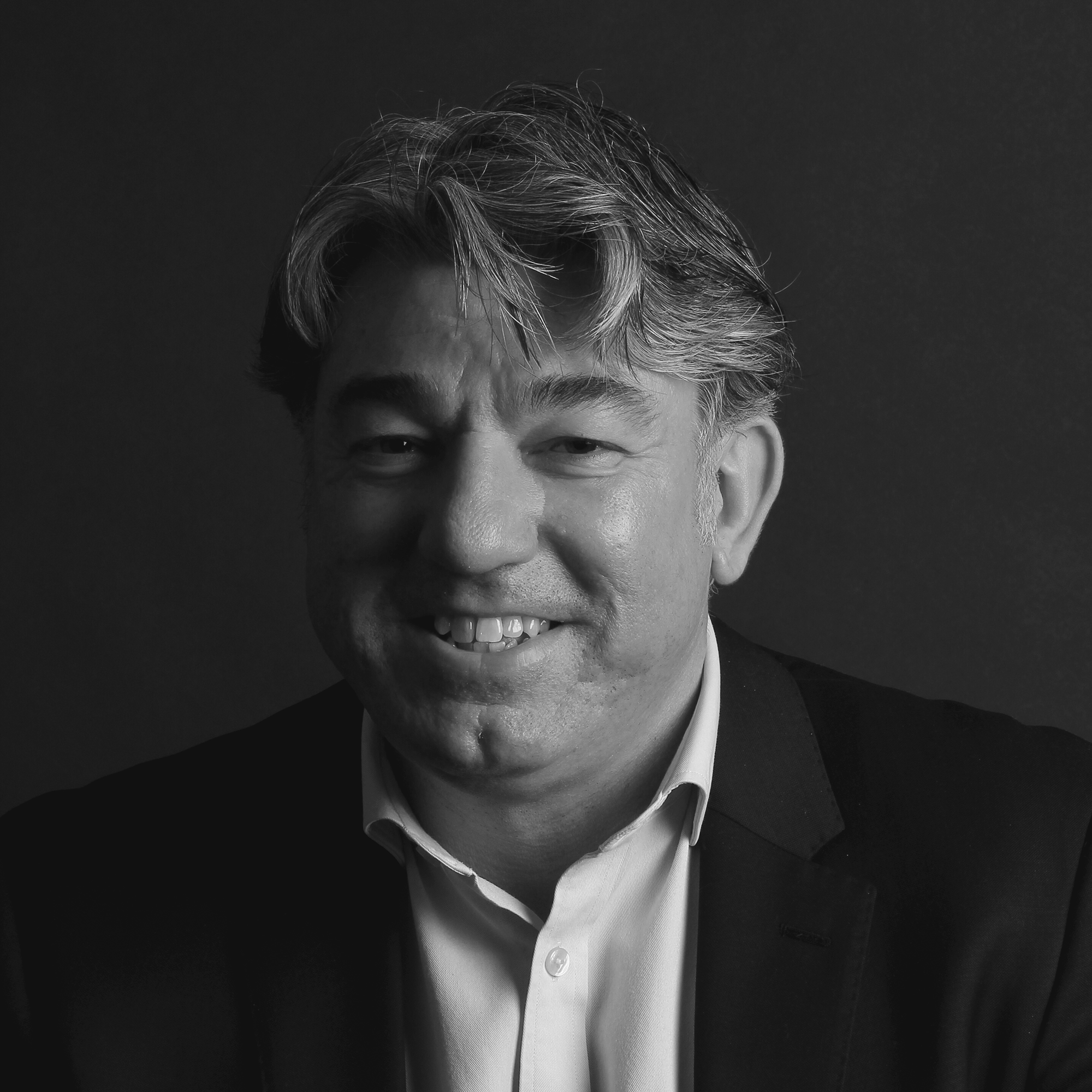 Executive Director for Business, Innovation and Partnerships
Adrian joined the College in March 2021, from the private sector as Executive Director for Business, Innovation and Partnerships. He has significant successful Managing Director commercial experience, that is combined with over 25 years of Further and Higher Education teaching and management experience. Complimenting this, Adrian has governance experience in an OFSTED rated Outstanding training provider holding the portfolios for quality and safeguarding. His extensive skill set covering commercial, FE executive and senior roles are a key fit for this role.
Adrian's outwardly facing business acumen drives forward the strategic growth of the College by implementing key college business indicators and government skills agenda topics. He has a keen focus on developing and joining together key stakeholder relationships that offer complimentary opportunities and benefits for employers and learners alike. Adrian's key areas of focus within the College are business and employer development, apprenticeships, learner work experience, marketing and communications, and international connections.
Away from college, Adrian is a keen sportsperson. He has worked and coached in elite levels of football, along with holding a personal trainer certificate for over 30 years. He is a keen Warwickshire County Cricket Club supporter and Aston Villa FC Holte End season ticket holder.
Executive Director: People
Jen is CIPD qualified with over 20 years' experience in HR and joined the College in 2011.  Her current role is responsible for building and delivering a people strategy that focuses on the development of staff and provides our leadership to the HR function. 
Following the completion of her degree in Health, Welfare and Social Policy, Jen returned to Boston and began her career, working in HR for a local private sector company in food manufacturing. After studying for the Certificate in Personnel Practice, she moved to United Lincolnshire NHS Trust as a development opportunity arose. This was a generalist HR position that involved recruitment of senior clinicians.  After seven years' and completing her Masters in Human Resource Management, she left to join the College as a Recruitment and Employee Relations Manager and has always been fully committed to the people strategy at the College.
Jen is married and outside of work is kept very busy with her three children and their social calendars! 
Assistant Principal: Curriculum
Tim has worked at Boston College for 18 years. Coming from a Television Production background, he originally taught Media, before moving into the Programme Area Manager role for Visual Arts and Media. From here, Tim developed new qualifications in Photography and Graphic Design, which are now staple courses at Boston College. In 2017, he took over as the Programme Area Manager for Business, Accounting and Tourism, building on an already strong department, developing the course offer, and broadening his skill set in include apprenticeships, University Level and Adult provisions.
In 2019, Tim took on the role as Head of Curriculum Development, leading to his current role of Assistant Principal: Curriculum. In this current role, he is responsible for the all curriculum areas, as well as managing Distance Learning. The remit of his role is to continue the growth in provision at Boston College
Outside of work, Tim continues to try and balance his hobbies of cycling and travelling, whilst redeveloping his home.
Assistant Principal: Performance and Quality
Kelly has worked in a variety of roles in the FE sector over the last eighteen years and is an experienced Assessor, Quality Assurer, Lecturer, and course Tutor, specialising in Early Years, Education and Leadership and Management across all provision types including Apprenticeships.
Kelly is a qualified Teacher and is currently finishing her MA in Leadership in Education and Public Services through the University of Huddersfield.
More recently, Kelly has worked in Management roles within the FE and private sector including Learning and Development Manager and Programme Area Manager for Business, Accountancy and Travel and Tourism and has recently take on the role of Assistant Principal for Performance and Quality here at Boston College. Kelly is responsible for providing leadership of quality improvement, teaching, learning and assessment and learner experience across College to ensure high and consistent standards of performance in all College performance indicators.