The Boston College Management Team is made up of experienced industry professionals who have many years of experience of working within Further Education.
---
For a full overview and breakdown, please view the Boston College's current Management Structure.
Principal and Chief Executive
Claire Foster
Photo and bio coming soon
Executives
Vicki Locke
Vice Principal: Curriculum and Quality
Vicki's current role involves overseeing and having responsibility for the leadership and effective management of performance for curriculum, quality and learner services. A key part of this work is working with colleagues across the College to secure outstanding teaching and learning and high levels of learner success, whilst also delivering an efficient curriculum offer that meets employers' needs. Vicki has worked at Boston College since December 2011 at Head of Quality, and establishing the Teaching and Learning Hub and introducing the College's learner tracking system 'VITAL'.
Prior to working at Boston College, Vicki worked at a land-based College managing the animal and equine provision. In 2015, Vicki also successfully gained Ofsted Inspector (OI) status and now undertakes regional and national inspections alongside her current role at the College.
Outside of work, Vicki enjoyed spending time with her family and her dogs, as well as socialising and generally relaxing.
Paul Collins
Director of Business Development
Paul joined the College in 2002 as Director of Business Development. Prior to working at Boston College, Paul worked for the Learning and Skills Council, and Lincolnshire Training and Enterprise Council. During this time Paul worked with employers across Lincolnshire and his role included bespoke projects and the planning and delivery of national initiatives, including Investors in People and Individual Learning Accounts.
Paul has an MA in Education as well as qualifications in Management, Training Development, Industrial Relations and Health and Safety.
At the College Paul is responsible for Marketing, International, Estates, Health and Safety, Employment and Skills Training, Spalding College, Management and Technical Training and Employer Engagement. A key priority is ensuring that strong links are maintained across the College to ensure the needs of learners and employers are met.
In his spare time, Paul enjoys running, computing and is also a member of the Radio Society of Great Britain. 
Debbie Holland
Director of Finance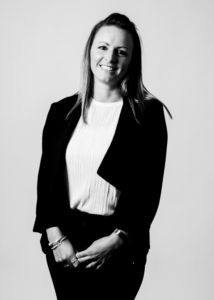 Debbie is a CIPFA qualified Chartered Accountant with over 20 years working within a public sector finance function.  Debbie joined Boston College in 2014 on secondment from Boston Borough Council as College Accountant whilst working between the two organisations.  She moved to the College permanently from March 2018 as the Head of Finance, and more recently as Director of Finance. 
Debbie's role of Director of Finance involves overseeing the finance function of the college.  She is responsible for preparing annual financial forecasts for the financial strategy, preparing the annual accounts and providing financial advice to the principal, staff and governors.  Other parts of her role include managing the internal and external audits, risk management and liaising with legal representatives.
Outside of work Debbie enjoys spending time with her husband and two children, going to the gym and running.  Weekends are often spent at the side of a football pitch watching her son and socialising with friends and family.
Senior Leadership Team
Richard Chambers
Head of Engineering and Technology
Richard started his working life at AD Dickinson in Leverton as a Motor Vehicle Technician, attending Boston College on a day release apprenticeship. He then spent the following years working in the local motor trade in a variety of roles, such as, technician, service advisor, workshop controller and manager.
In 2006, Richard then returned to Boston College as a Motor Vehicle Lecturer, and then progressing on to the role of Programme Leader for Motor Vehicle, Engineering and Electrical, and then on to Head of Curriculum, which encompassed senior management responsibility for a variety of course areas, as well as apprenticeships.
Richard's current role is Head of Engineering and Technology.
Outside of College, Richard's personal interests include cycling, Motorsport, the rugby union and travelling.
Tim White
Head of Curriculum Development
Tim has worked at Boston College for 18 years. Coming from a Television Production background, he originally taught Media, before moving into the Programme Area Manager role for Visual Arts and Media. From here, Tim developed new qualifications in Photography and Graphic Design, which are now staple courses at Boston College. In 2017, he took over as the Programme Area Manager for Business, Accounting and Tourism, building on an already strong department, developing the course offer, and broadening his skill set in include apprenticeships, University Level and Adult provisions.
In 2019, Tim took on the role as Head of Curriculum Development. In this current role, he is responsible for the curriculum areas relating to, Business, Creative Arts, Building Services, Hair and Beauty and Catering and Hospitality. He also manages the Business Support area relating to Employer Engagement and Distance Learning. The remit of his role is to continue the growth in provision at Boston College
Outside of work, Tim continues to try and balance his hobbies of cycling and travelling, whilst redeveloping his home.
Craig Gosling
Head of Quality
Craig has worked at Boston College for 14 years, initially as a Sports Lecturer, before performing this role alongside being an Advanced Practitioner for seven years, which involved improving the quality of teaching and learning across the College as well as supporting new lecturers in their role.
Since 2016, Craig has performed the role of Programme Area Manager, working in an interim basis within Science, Animal Care and Motor Vehicle, before securing a permanent position in the Early Years and Teaching department for the 2017-18 academic year. In June 2018, Craig progressed to the role of Head of Quality for the College. In this current position, Craig is responsible for moving the quality of Teaching and Learning towards being outstanding and ensuring learners across all provision achieve to their best ability.
Outside of work, Craig has been involved in competitive sport from a young age, mainly football, and most recently playing for the Boston College Saturday Football team. Craig also enjoys cricket and golf, and more recently has started to take part in road cycling.
Dawn Telford
Head of Learner Services
Dawn's primary career was as a paediatric nurse and worked for Lincolnshire Hospital NHS Trust. In 2001, Dawn joined the College as a part time lecturer within both the Health and Social Care, and Early Years departments. Since then she has had a series of roles within the College including managing course areas and curriculum.
In 2012, Dawn moved from curriculum to manage the College's Learner Services Department. This move led to Dawn's current role of Head of Learner Services, which involved managing and coordinating the support services for all Boston College's learners. Dawn is also the designated lead for Safeguarding, Prevent and Career Leader.
Outside of work, Dawn enjoys reading, cooking and sewing.
Jen Durrant
Head of HR and Organisational Development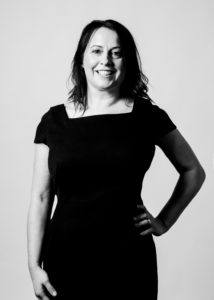 Jen is CIPD qualified with nearly 20 years' experience in HR and joined the college in 2011.  Her current role is responsible for building and delivering a people strategy that focuses on the development of staff and provides our leadership to the HR function. 
Following the completion of her degree in Health, Welfare and Social Policy, Jen returned to Boston and began her career, working in HR for a local private sector company in food manufacturing. After studying for the Certificate in Personnel Practice, she moved to United Lincolnshire NHS Trust as a development opportunity arose.  This was a generalist HR position that involved recruitment of senior clinicians.  After seven years' and completing her Masters in Human Resource Management, she left to join the College as a Recruitment and Employee Relations Manager and has always been fully committed to the people strategy at the College.
Jen is married and outside of work is kept very busy with her three children and their social calendars!